Novatek Moves Forward with Arctic LNG 2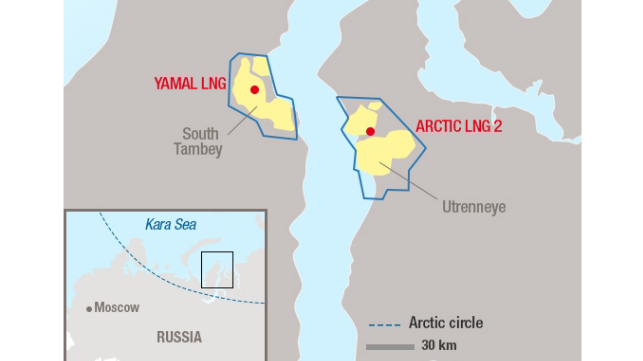 Novatek has signed with Siemens for the compressor equipment for three liquefaction trains for Arctic LNG 2, its next LNG terminal in the Russian Arctic. The contract covers three feed gas compressors and six boil off gas compressors. Notably, it includes provisions for building some of the equipment in Russia - a change from Novatek's previous project, Yamal LNG. Most of the equipment for Yamal was assembled in Asia and shipped in modular form to the site.
"Arctic LNG 2 will utilize new technological solutions and employ domestic manufacturers. The supply contract envisages new prospects for localizing the compressor equipment fabrication for the LNG industry, which is consistent with our strategic aim of creating and developing an LNG Center of Excellence in Russia," Alexander Fridman, a senior member of Novatek's board.
The Arctic LNG 2 project features three LNG trains of 6.6 million tons per annum each, all built on gravity-based structures - engineered platforms which are towed to the project location and intentionally sunk to provide a stable foundation. Saipem and Renaissance Heavy Industries have signed a $2.5 billion agreement to supply the engineering, materials, construction, towing and installation of these platforms.
The project is based on the hydrocarbon resources of the Utrenneye field, with additional offshore finds nearby supporting the potential for future expansion. The Utrenneye field's reserves total about two billion cubic meters of natural gas and 100 million tons of natural gas liquids.