[Updated] North Korean Missile Lands in Sea of Japan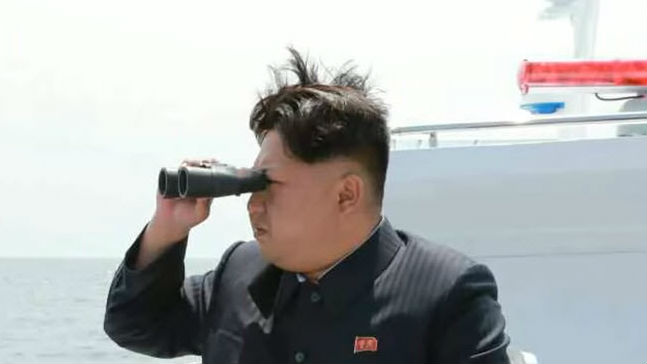 The U.S. detected a ballistic missile launch from North Korea on Tuesday, according to Pentagon spokesman Colonel Robert Manning.
"The U.S. Department of Defense detected and tracked a single North Korea missile launch today at about 1:17 p.m. EDT. Initial assessment indicates that this missile was an intercontinental ballistic missile (ICBM)," says Manning.
The missile was launched from Sain Ni, North Korea, and traveled about 1,000 kilometers before splashing down in the Sea of Japan (named the East Sea by South Korea), within Japan's Economic Exclusion Zone (EEZ).
"The North American Aerospace Defense Command (NORAD) determined the missile launch from North Korea did not pose a threat to North America, our territories or our allies," said Manning. "Our commitment to the defense of our allies, including the Republic of Korea and Japan, in the face of these threats, remains ironclad. We remain prepared to defend ourselves and our allies from any attack or provocation."
U.S. Secretary of State Rex W. Tillerson has issued a statement saying: "The United States strongly condemns North Korea's launch of what is likely an intercontinental ballistic missile into the Sea of Japan, indiscriminately threatening its neighbors, the region and global stability.
"The D.P.R.K.'s relentless pursuit of nuclear weapons and the means to deliver them must be reversed. Together the international community must continue to send a unified message to North Korea that the D.P.R.K. must abandon its WMD programs. All nations must continue strong economic and diplomatic measures. In addition to implementing all existing UN sanctions, the international community must take additional measures to enhance maritime security, including the right to interdict maritime traffic transporting goods to and from the D.P.R.K.
"The United States, in partnership with Canada, will convene a meeting of the United Nations Command Sending States to include the Republic of Korea and Japan and other key affected countries to discuss how the global community can counter North Korea's threat to international peace.
"Diplomatic options remain viable and open, for now. The United States remains committed to finding a peaceful path to denuclearization and to ending belligerent actions by North Korea."
The news comes a week after U.S. President Donald Trump put North Korea back on a U.S list of countries that it says supports terrorism – a move that is expected to result in further sanctions.
Earlier this month, for the first time in a decade, three U.S. Navy carriers, USS Ronald Reagan, USS Nimitz and USS Theodore Roosevelt, conducted a series of exercises in the Western Pacific coinciding with Trump's diplomatic tour of Asia.
In October, North Korea threatened to launch an "unimaginable" strike on the U.S. in the face of U.S.-South Korea joint military exercises in the region. The statement, released by the Korean Central News Agency (KCNA), predicted "imminent catastrophic disaster" in the region. "The U.S. is running amok by introducing under our nose the targets we have set as primary ones. The U.S. should expect that it would face unimaginable strike at an unimaginable time."
Japan has gradually ramped up its sanctions on North Korea as the North's nuclear and ballistic missile testing programs advance. Prime Minister Shinzo Abe has made clear that the "new level of threat" posed by Pyongyang's missile launches and underground nuclear tests is "absolutely unacceptable."
North Korea last fired a missile over Japan's northern Hokkaido island on September 15, and has fired multiple missiles into the waters of Japan's EEZ.