Italy's highest court has upheld a 16-year jail sentence for Captain Francesco Schettino, master of the Costa Concordia when it struck rocks of Italy's coast on January 13, 2012.
The vessel listed and sank in 45 feet of water off the island of Giglio with 3,229 passengers and 1,023 crew on board. 32 people died.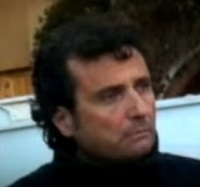 Schettino had been appealing a 2015 sentence which included 10 years for manslaughter, five for causing the accident, one for abandoning the ship before passengers and crew were clear and a month for lying to the authorities afterwards.
Prosecutors say Schettino steered too close to the island to show off to a dancer, Domnica Cemortan, who was with him at the helm.
In his defense, Schettino said that the sail-by salute was intended to pay homage to other mariners and to present passengers a nice view. He denied the allegation that he was trying to impress the dancer.
He has indicated that his actions during the tragedy saved the lives of many people, and he accused his helmsman of making an error and failing to follow orders. He also blamed defective generators and flooding of compartments for aggravating the situation. These problems, rather than the grounding itself, cased the deaths, according to his legal case.
Five others have received jail terms of up to three years. Roberto Ferrarini, the company's crisis director, was found guilty of minimizing the extent of the disaster and delaying an adequate response. Cabin service director Manrico Giampedroni, first officer Ciro Ambrosio, helmsman Jacob Rusli Bin and third officer Silvia Coronica all pleaded guilty of charges laid against them.
Costa Crociere, the company that owned the ship, sidestepped potential criminal charges in 2013 by agreeing to pay a $1.1 million fine.
The court's ruling on Friday ends Schettino's appeals process. Schettino, 56, has now handed himself in to the Rebibbia prison in Rome.