Nigerian Maritime Workers Strike Over Port Reforms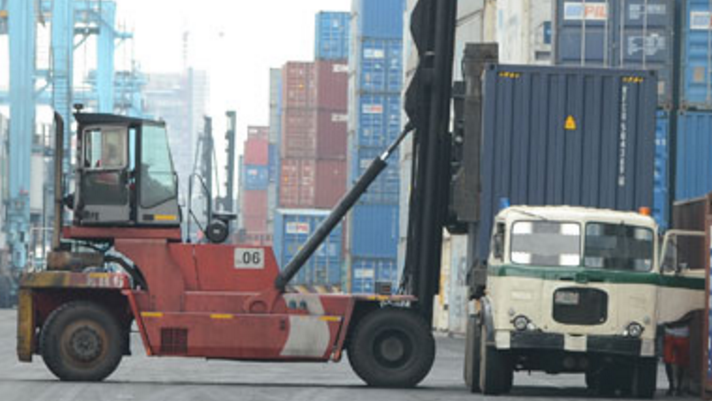 Two Nigerian maritime unions went on a brief "warning" strike on Tuesday over labor provisions in new federal legislation that would alter the existing Nigerian Ports Authority Act. Union leaders believe that if enacted, the National Assembly's new Ports and Harbour Authority Bill would lead to job losses among their membership.
The protest was organized by the Maritime Workers Union of Nigeria (MWUN) and the ports branch of the Senior Staff Association of Communications, Transport and Corporations. The unions had written to Nigeria's National Assembly to protest the measures, and they decided to strike when they got no response. The six-hour walkout reportedly delayed drayage operations at Lagos and Tin-Can ports.
"We have carefully perused the bill and the existing Nigerian Ports Authority Act of 1955, as amended, and we cannot see any deficiency in the present NPA Act that warranted the bill, except for the latent intention of its promoters to corner for themselves harbour operations," contended Felix Akingboye, secretary general of MWUN, in an interview with local media. "Harbour operations are a major revenue earner for the NPA and by extension, the federal government, without taking into consideration the security implications to the country and of course the job losses, as done during the concession exercise."
Nigeria moved to a landlord port model in 2003 and signed concession agreements for 25 privately operated terminals nationwide, with lease terms ranging from 10-25 years. It also consolidated its major port complexes from eight locations down to six. The concessions took effect in 2006, and unions say that they resulted in the loss of 12,000 Nigerian Ports Authority jobs.
Akingboye warned that the bill provides no guarantee that its proposed new Ports and Harbour Authority would hire the current employees of the existing Nigerian Ports Authority. In addition, he objected to language that would give the new authority the right to employ workers without granting pensions.