Nigeria Wants to Compete with Philippines' Seafarers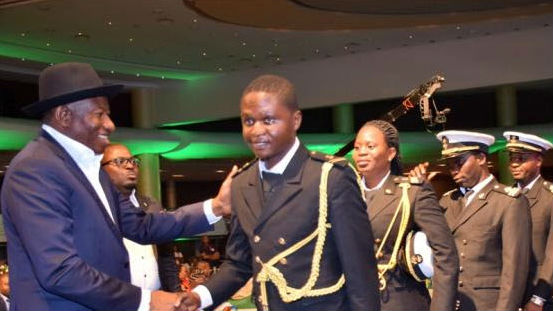 The Nigeria Maritime University (NMU) will generate more than six billion dollars in revenue when functional, says Patrick Ziakede Akpobolokemi, spokesman from Nigeria's Maritime Administration and Safety Agency (NIMASA).
The revenue would be generated from the training and supply of seafarers to the international maritime industry.
The university's license, which was approved by the Federal Government on May 13, was an initiative of the agency.
"Qualified manpower will be trained in the university to guarantee sustainable manpower for the maritime industry in line with international standards," he said. " The university is intended to supply seafarers across the globe, not only our local industries."
Akpobolokemi urged youths living aimlessly on the streets to come and study. "After graduating, we will give them necessary sea time experience and send them anywhere in world and let them send remittances to the government."
The Philippines earns annually more than six billion dollars in terms of selling seafarers, he says, we have population that is useful for this application.
"We can do far better than the Philippines."
The university is set to commence academic activities at its fully developed temporary site in Kurutie and in Warri-South West local government area.
About 32,600 students have already benefitted from NIMASA's scholarship scheme which has run over the last four years.
The agency remained committed and focused in building human capacity for the Nigerian maritime sector through strengthening of the Nigerian Seafarers Development Programme (NSDP).
The program is designed to train young Nigerians in various maritime professions at degree level.
NSDP has over 2,500 beneficiaries in academic institutions in Egypt, India, Philippines, Romania and the United Kingdom; a number of whom have since graduated.
The agency has successfully established Institutes of Maritime Studies in six Nigerian universities, including the University of Lagos and the University of Nigeria, Nsukka.