Nigeria's NNPC Enters Deal With Golar for a Floating LNG Facility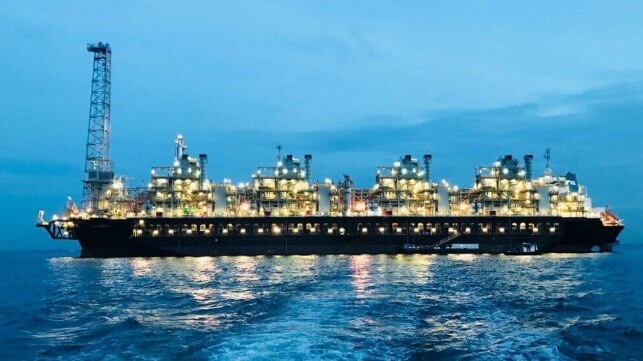 The state-owned Nigeria National Petroleum Company (NNPC) has signed an MOU with Norwegian company Golar LNG for installation of a floating liquefied natural gas (LNG) plant. The project is meant to boost Nigeria's domestic gas utilization and enhance gas exports. The two companies did not provide further particulars of the MoU.
NNPC is Africa's largest oil producer with access to extensive gas reserves off Nigeria's coast. Nigeria currently exports LNG via the 22 million tons per annum (mtpa) Bonny Island LNG plant. At the moment, the plant is being upgraded with a seventh train with capacity for another eight mtpa.
Nigeria LNG Limited, a unit of NNPC, is working in collaboration with Nigeria's UTM Offshore to build the country's first floating LNG plant. The planned facility will have liquefaction capacity of 1.2 mtpa and will use resources from the Yoho gas field owned by ExxonMobil and NNPC.
The entrance of Golar LNG, one of the world's largest owner and operator of marine LNG infrastructure, is expected to accelerate investments in Nigeria's rising demand for gas liquefaction.
Recently, Golar LNG has been making inroads in the gas rich West African region. The company owns the 2.4 mtpa Hilli FLNG located in Cameroon.
Another 2.5 mtpa FLNG, Gimi, is currently under conversion at Singapore's Keppel Shipyard. Gimi is expected to start serving BP's Tortue FLNG project offshore of Mauritania and Senegal under a 20-year contract scheduled in the fourth quarter of 2023.
In November last year, Golar LNG Chairman Tor Olav Trøim said that the company is investing over $300 million in acquisition of long lead items for its third FLNG conversion project. The move comes against a backdrop of growing demand for FLNG plants worldwide.