New Software Helps Vessel Operators Dial in the CII of Their Choice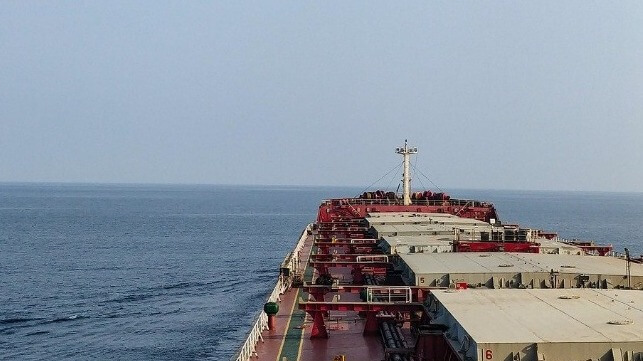 Ship CII ratings have a direct impact on vessel value, according to recent brokerage data, and on earnings as well. Shipowners have an incentive to dial in the right CII for a vessel in order to keep it at a balanced level of financial performance and environmental performance - and now there's an application that can do precisely that.
A Swedish marine tech company, Qtagg, has rolled out a "CII mode" add-on for its EcoPilot voyage optimization system. The operator can choose the CII value desired for the voyage and the software does the rest, slowing down just enough to hit the desired CII rating without reducing speed too much. This will help operators maintain yearly revenue per ship while keeping up compliance with fleet performace, according to the company.
Slowing down and optimizing port time of arrival are two of the biggest interventions a vessel operator can make to reduce their emissions. Qtagg says that its software can cut emissions by seven percent in just-in-time arrival mode, and 20 percent more in an interactive on time arrival mode.
The EcoPilot system is connected to the governors and pitch controller (if any) for automatic execution of the program's propulsion plan. It's recalculated every moment, based on weather reports for the route and the ship's progress to date. The operator's fleet operations center on shore can even send changes in schedule directly to EcoPilot - tweaking the engine RPM control program remotely - once the order is acknowledged by the vessel's bridge.
"It is impossible to reach the same result trying to manually follow advice on ship speed," says Tomas Lindqvist, the CEO of Qtagg. "It is our integrated propulsion power control system that provides fuel savings, and predictable arrival times and CII values - all at the same time. Also, this is not a tool for simulations - it is an actual working control system."