New Fighting Near Libyan Oil Port
U.N. seeks to restart talks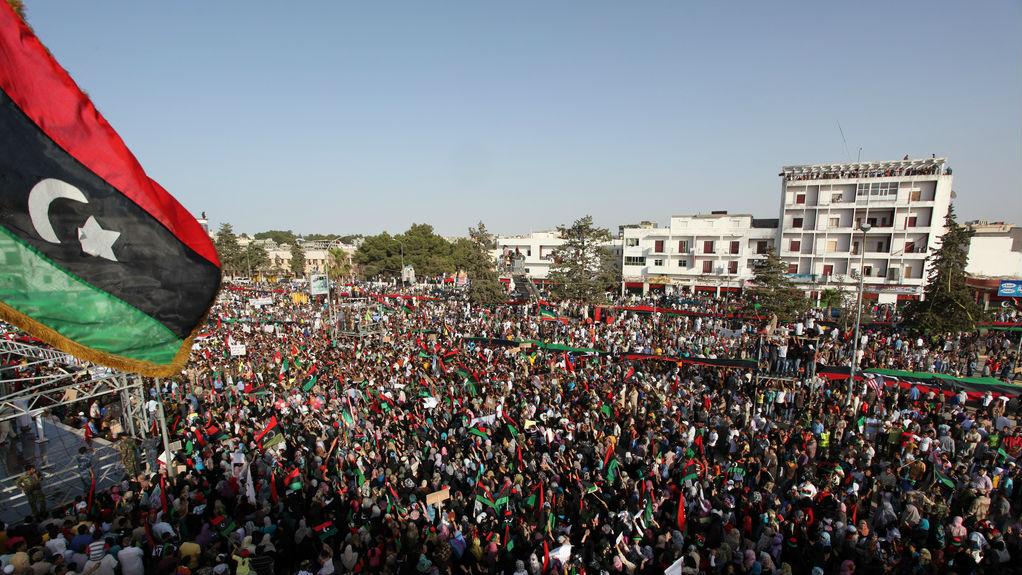 New clashes erupted on Tuesday between rival factions fighting for control of Libya's biggest oil ports Es Sider and Ras Lanuf, killing at least 10 people, the two sides said.
The fighting came a day after the United Nations said it was seeking a ceasefire to pave the way for a new round of peace talks between factions operating two opposing governments, nearly four years after Muammar Gaddafi's overthrow.
Libya's internationally-recognized government under Prime Minister Abdullah al-Thinni and the elected House of Representatives have been based in the east since a group called Libya Dawn seized Tripoli last summer, set up its own administration and reinstated the old parliament.
Troops loyal to the Tripoli government launched an offensive in December to try to take the eastern Es Sider and Ras Lanuf oil ports, which have had to shut down operations. Both sides had declared partial ceasefires last month, which had largely held, to give a U.N.-sponsored dialogue a chance.
Forces allied to Thinni conducted air strikes on Tuesday to stop a new advance of fighters allied to the rival government, a spokesman for Thinni's forces said.
"There is an attack from them from all sides on the oil ports," the spokesman said, adding that five of his soldiers had been killed. "But we've stopped them."
The rival force confirmed fighting was taking place. "Our boys are advancing," said an official of the rival government, adding that five of his troops had also died.
On Monday, U.N. Special Envoy Bernadino Leon visited Tripoli to discuss with the rival assembly there restarting the talks within days inside Libya.
Last month, the United Nations managed to bring some members of the factions to talks in Geneva but the Tripoli-based parliament wanted the dialogue to take place inside Libya.
Omar Hmeidan, spokesman for the parliament, said Leon had agreed during his Tripoli visit that talks should focus on forming a national unity government.
Outlining what a solution might look like, Hmeidan said both sides would have to agree on a government head, with two deputies coming from each of the rival assemblies.
He said the talks would start at the end of next week at a location kept secret for security reasons, after which the dialogue would widen to several other cities.
There was no immediate comment from the House of Representatives.
By Ulf Laessing and Ayman al-Warfalli (C) Reuters 2015.