U.S. Navy Opens New Information Warfare Center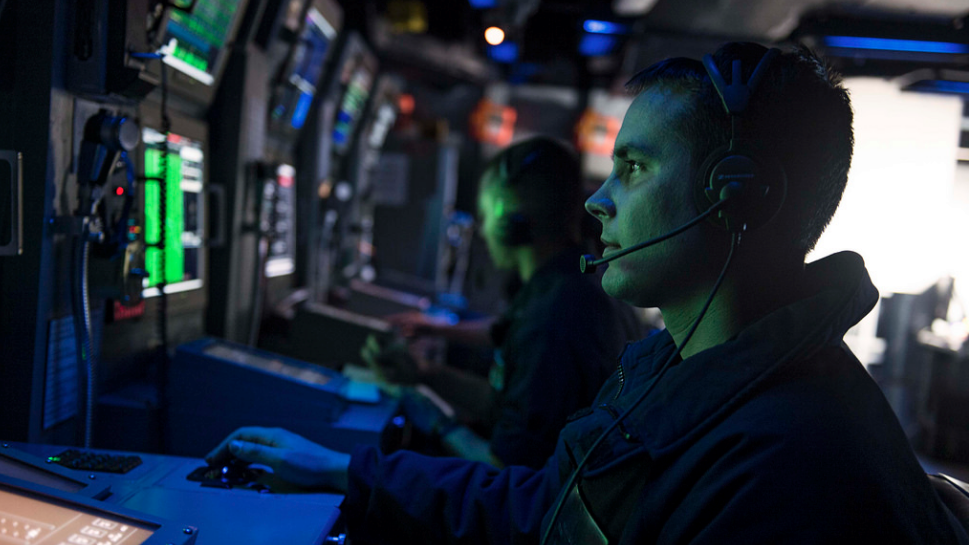 The U.S. Navy has launched a new center for the development of information warfare tactics for forces at sea and on shore. The commander of Naval Information Forces (NAVIFOR), Rear Adm. Matthew Kohler, announced Monday that the U.S. Naval Information Warfighting Development Center (NIWDC) in Norfolk has reached initial operational capability, and will be fully running by April 2019.
"The establishment of the Naval Information Warfighting Development Center is a significant step forward for Information Warfare and Navy warfighting," said Kohler. "Among other capabilities, NIWDC will deliver advanced Information Warfare training; tactics, techniques and procedures; as well as Information Warfare tactics instructors. Above all, it will be a place for innovation."
In addition to its research and training roles, it will support information warfare activities at the Navy's other warfighting centers of excellence in aviation, surface and mine warfare, undersea warfare and expeditionary warfare. The new center will be led by Capt. John Watkins, who was recently Third Fleet's assistant chief of staff for C4I.
Information warfare spans a broad range of defensive and offensive measures on the battlefield, including electronic surveillance, cyberwarfare, IT security, assurance of information integrity, disinformation, psychological warfare and jamming. It has taken on a more prominent role in warfighting as military forces have become increasingly reliant on electronic sensors and computerized command and control systems. Drones, precision-guided missiles, air defense systems and virtually all military communications rely on radio and IT systems, which are susceptible to interference or attack in varying degrees. Civilian infrastructure like power grids and server farms may be even more vulnerable, an inviting economic target for an opponent.
Information warfare is also an increasingly prominent subject in American politics following the Russian interference in the 2016 presidential race. In December, the FBI and CIA told Congress with "high confidence" that Russia attempted to influence the election, specifically by means of hacking and propaganda, and that it had displayed a "clear preference" for President Donald Trump. On Thursday, Senator Richard Burr, Republican of North Carolina and the chair of the Senate Intelligence Committee, warned that the U.S. and other Western democracies face a rising threat from information warfare capabilities fielded by the Russian government. "Unfortunately, you will learn . . . that our community has been a target of Russian information warfare, propaganda, and cyber campaigns – and still is," Senator Burr said in a committee hearing.
On Thursday, a former FBI special agent, Clint Watts, told the committee that Russia had also attempted to interfere with the campaigns of presidential primary candidates who were perceived as "hostile to Russian interests." Senator Marco Rubio (R-Fl), a presidential primary opponent of Donald Trump and a frequent critic of Russian president Vladimir Putin, testified that his staffers' computer accounts had been attacked by hackers with Russian IP addresses.