More Stock Exchanges Introduce Sustainability Reporting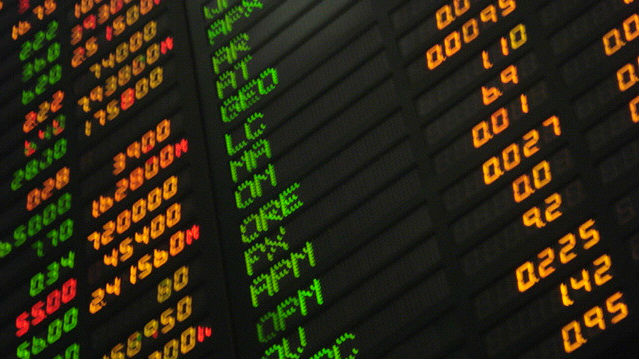 As many as 21 more of the world's stock exchanges could introduce sustainability reporting standards before the end of the year, bringing the total number to 38, an UNCTAD official said.

Seventeen stock exchanges already recommend their listed companies to report on environmental, social, and governance issues, but James Zhan, Director of the Division on Investment and Enterprise at UNCTAD, which co-organizes the Sustainable Stock Exchanges initiative, said that 23 stock exchanges had committed to introduce new standards on sustainability reporting in 2016.

Just two have implemented so far, but more are expected to introduce new standards before the end of the year, he said.

"21 stock exchanges have confirmed to us they will introduce new guidelines either this year or within the first quarter of next year, and we know that many of them are close because they have posted draft guidelines on their websites for comment and discussion," Zhan said.

"Sustainability reporting has come of age," he said, adding that the U.N. and NGOs are no longer the only ones to advocate sustainability reporting and that the markets themselves are demanding it.

By reporting on sustainability issues, companies tend to act more sustainably too, Zhan said. They may have an incentive to do so, since analysts increasingly see a positive correlation between sustainable performance and strong financial performance too.

Zhan said the Sustainable Stock Exchange initiative had helped spread corporate sustainability reporting by distributing model guidelines for use by the stock exchanges themselves and their listed members.

The Sustainable Stock Exchange initiative works to "advance sustainability" in the markets. It is organized by UNCTAD, the United Nations Global Compact, the United Nations Environment Programme Finance Initiative and the Principles for Responsible Investment.

The private sector is seen as critical to achievement of the U.N.'s Sustainable Development Goals, and the Sustainable Stock Exchange initiative is an important channel to get the private sector more involved in these goals.

Launched by U.N. Secretary-General Ban Ki-moon in 2009, the initiative now includes over 60 stock exchanges, representing more than 70 percent of listed equity markets, and some 30,000 companies with a market capitalization of over $55 trillion.

"Market expectations are shifting quickly, and we see more and more stock exchanges viewing sustainability reporting as necessary and inevitable," said Anthony Miller, UNCTAD's Sustainable Stock Exchange initiative coordinator. "Those expectations create their own momentum."
Partner exchanges involved in the Sustainable Stock Exchange initiative so far are:

Argentina - Bolsa de Comercio de Buenos Aires
Australia - Sydney Stock Exchange
Belarus – Belarusian Currency and Stock Exchange
Belgium – Euronext Brussels
Botswana – Botswana Stock Exchange
Brazil – BM&FBOVESPA S.A.
Canada – Aequitas NEO Exchange
Chile – Bolsa de Comercio de Santiago
Colombia – Bolsa de Valores de Colombia
Denmark – Nasdaq Copenhagen
Egypt – Egyptian Exchange
Estonia – Nasdaq Tallinn
Finland – Nasdaq Helsinki
France – Euronext Paris
Germany – Deutsche Börse AG
Iceland – Nasdaq Iceland
India – BSE India Ltd.
India – National Stock Exchange of India (NSE)
Italy – Borsa Italiana
Jamaica – Jamaica Stock Exchange
Jordan – Amman Stock Exchange
Kazakhstan – Kazakhstan Stock Exchange (KASE)
Kenya – Nairobi Securities Exchange
Korea (Republic of) - Korea Exchange
Kuwait - Boursa Kuwait
Latvia – Nasdaq Riga
Lithuania – Nasdaq Vilnius
Luxembourg – Bourse de Luxembourg
Malaysia - Bursa Malaysia
Mauritius – Stock Exchange of Mauritius (SEM)
Mexico - Bolsa Mexicana de Valores
Morocco - Casablanca Exchange
Namibia – Namibia Stock Exchange
Netherlands – Euronext Amsterdam
Nigeria – Nigerian Stock Exchange
Norway - Oslo Børs
Peru – Bolsa de Valores de Lima
Poland – Warsaw Stock Exchange
Portugal – Euronext Lisbon
Qatar – Qatar Stock Exchange
Romania – Bucharest Stock Exchange
Rwanda – Rwanda Stock Exchange
Seychelles – Trop-X
Singapore - Singapore Exchange
South Africa – Johannesburg Stock Exchange
Spain – Bolsas y Mercados Españoles (BME)
Sri Lanka – Colombo Stock Exchange
Sweden – Nasdaq Stockholm
Tanzania – Dar es Salaam Stock Exchange (DSE)
Thailand – Stock Exchange of Thailand
Tunisia – Bourse des Valeurs Mobilières de Tunis (BVMT)
Turkey – Borsa Istanbul
United Arab Emirates – Dubai Financial Market
United Kingdom – Euronext London
United Kingdom – London Stock Exchange
USA - Nasdaq
USA – NYSE
Vietnam – Hanoi Stock Exchange
Vietnam – HoChiMinh Stock Exchange
Zimbabwe - Zimbabwe Stock Exchange
Western Africa – BVRM