Marshall Islands Now Second Largest Registry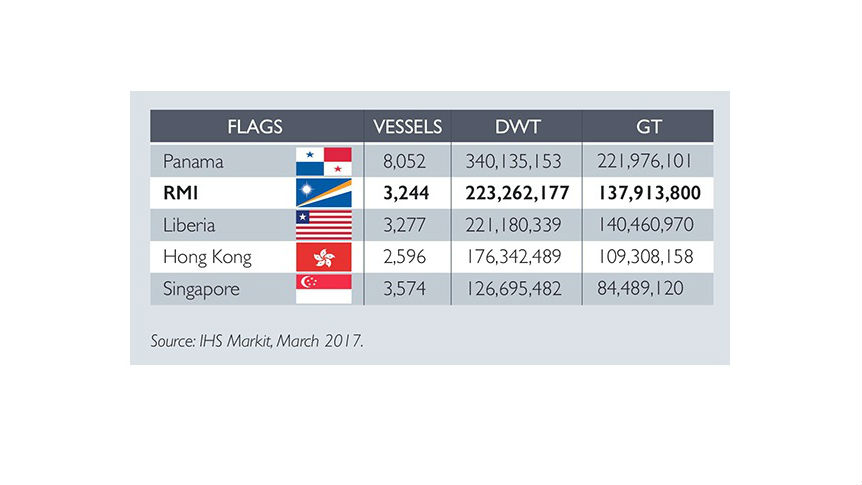 The Republic of the Marshall Islands fleet now stands at 223,262,177 DWT, making it the second largest registry in the world in terms of DWT.
The Marshall Islands is the Greek shipping industry's leading flag with 791 ships totaling 62,190,301 DWT (over 18.9 percent of total DWT of the Greek owned fleet) in its registry.
Additionally, the Registry has received preliminary confirmation that it will continue its United States Coast Guard Qualship 21 status for 2017. This is the 13th year in a row that the Registry has held its Qualship 21 status.
The Registry's ships make thousands of U.S. port calls and maintain a less than one percent detention rate on a three-year rolling average basis.
International Registries, Inc. and its affiliates have provided administrative and technical support to the RMI Registry since 1990.