MARAD Offers More Funding to Small Shipyards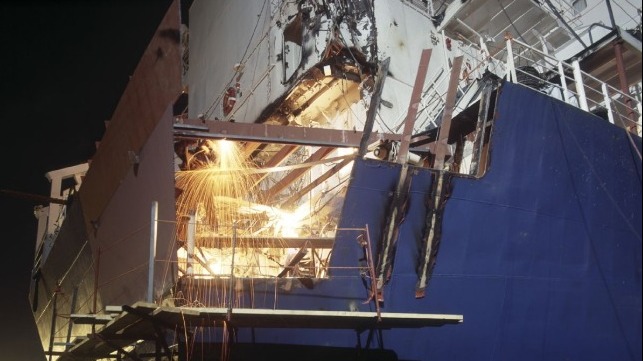 The U.S. Department of Transportation's Maritime Administration (MARAD) has announced the availability of $19.6 million in federal funding for small U.S. shipyards.
The grants are provided through the Small Shipyard Grant Program, and are available to U.S. shipyards with less than 1,200 production employees. The grants support a variety of projects including capital and related improvements, as well as equipment upgrades that foster ship construction, repair and reconfiguration. The grants can also be used to cultivate maritime training programs intended to enhance employee skills and productivity.
American shipyards continue to create new jobs and strengthen the economy. In 2013, U.S. shipbuilders directly employed 110,000 Americans and produced $37.3 billion in GDP.
"Our country's infrastructure relies on the success of our shipyards, ports and waterways. This grant program helps provide workers with the training they need to succeed in the 21st Century economy," said U.S. Transportation Secretary Elaine L. Chao.
MARAD intends to award grants no later than July 23, 2018.
Last September, MARAD awarded $9.8 million to 18 U.S. small shipyards through the Small Shipyard Grant Program. The grants, which were primarily available to U.S. shipyards with less than 600 production employees, were generally less than $1 million each.
Since 2008, MARAD's Small Shipyard Grant Program has awarded $174 million to 169 small shipyards.