Maersk's Difficult Year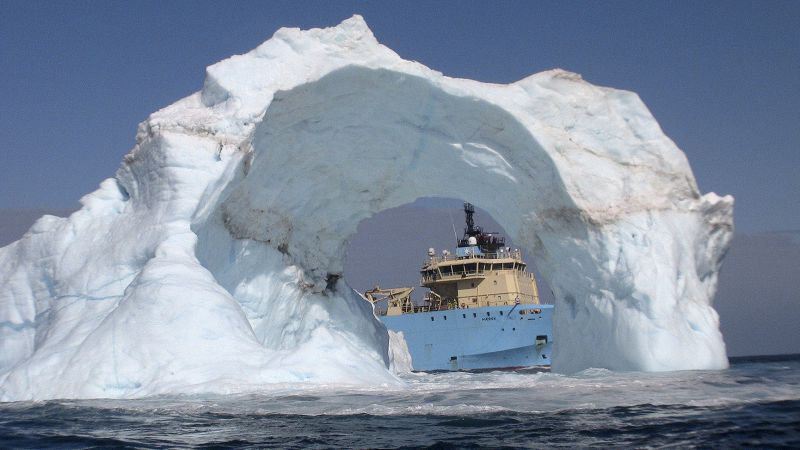 2016 was a difficult year with headwinds in all markets, said A.P. Moller – Maersk CEO Søren Skou, in releasing the group's annual results. The group delivered an underlying profit of $711 million in 2016 and a loss of $1.9 billion negatively impacted by impairments of $2.7 billion in Maersk Supply Service and Maersk Drilling.

Skou said the result was "clearly unsatisfactory."
The difficult business environment during the year enabled industry consolidation and a major container carrier went out of business, while Maersk Line continued its cost leadership strategy and gained significant market shares, he said.
Maersk Line recorded a loss of $376 million due to poor market conditions leading to sustained lower freight rates partly offset by higher volumes and lower unit costs related to lower bunker price, higher utilization and cost efficiencies.
Due to gradual improvements in container rates, Maersk Line expects an improvement in excess of $1 billion in underlying profit for 2017 compared to 2016. Global demand for seaborne container transportation is expected to increase two to four percent.
Additionally, Maersk Line reached an agreement on December 1, 2016 to acquire Hamburg Süd, the world's seventh largest container shipping line and a leader in the North-South trades. The transaction is expected to be completed by end 2017.
The consolidation in the container shipping industry as well as the challenging oil price environment had a negative impact on earnings in APM Terminals, which over the past years has been significantly expanding its terminal network, particularly in emerging and oil dependent economies.
APM Terminals reported a profit of $438 million. Lower profit in commercially challenged terminals in Latin America, North-West Europe and Africa as a consequence of liner network changes and weak underlying markets was only partly offset by cost saving initiatives.
Damco reported a profit of $31 million, while Svitzer recorded a profit of $91 million.
Maersk Oil recorded a profit of $477 million, positively impacted by operating cost reductions of 36 percent, ahead of the targeted 20 percent for the period 2014-2016, lower exploration costs, higher production efficiency and reduction of abandonment provision of $93 million.
Despite significant cost optimization initiatives, Maersk Drilling and Maersk Supply Service were severely impacted by continued large scale cost reductions and project cancellations in the oil industry and the large inflow of new capacity over the last years. In line with the group's new strategy, all oil and oil related businesses initiated processes to prepare for separation from A.P. Moller - Maersk.
Maersk Drilling reported a loss of $694 million, positively impacted by termination fees of approximately $150 million moved from 2017 to 2016, high operational uptime and savings on operating costs offset by ten rigs being idle or partly idle versus three rigs last year.

Maersk Supply Service reported a loss of $1.2 billion, impacted by impairments of $1.2 billion, lower rates and utilization as well as fewer vessel days available for trading due to divestments and lay-ups.
Maersk Tankers recorded a profit of $62 million, negatively impacted by declining rates, partly offset by improved commercial performance, contract coverage and cost savings.
"Our top priorities for 2017 remain integrating our Transport & Logistics businesses, taking out cost in APM Terminals and Damco, closing the Hamburg-Süd acquisition as well as progressing the work on finding structural solutions for each of our oil and oil-related businesses," said Skou.

"For 2017, we expect A.P. Moller - Maersk to deliver an underlying profit above 2016, mainly driven by an improvement in underlying profit in excess of $1 billion in Maersk Line compared to 2016."
Change of Chairman of the Board

Michael Pram Rasmussen will step down as Chairman of the Board of Directors of A.P. Møller - Maersk effective at the Annual General Meeting which will be held on March 28, 2017.

The board intends to elect Jim Hagemann Snabe to succeed Rasmussen. Snabe says: "A. P. Moller - Maersk is a very strong company, with an impressive history and impact on global trade, and it has enormous potential in a world of constant change. I look forward to working with the board and the management team on the transformation that lies ahead of us, as well as securing a strong future platform for our oil and oil related businesses."