LNG-Fueled Mega Container Ship Design Approved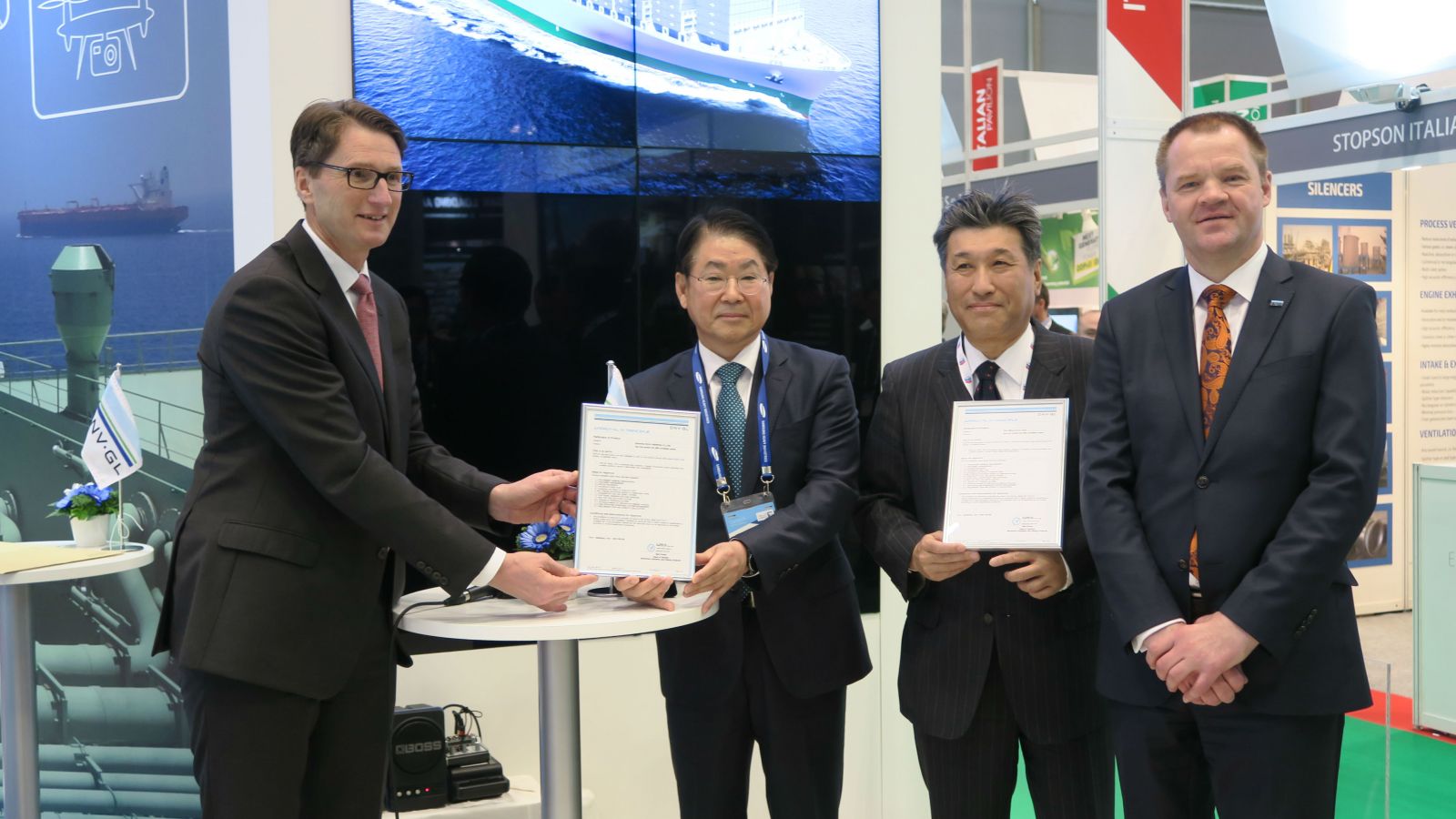 Mitsui O.S.K. Lines (MOL) and Samsung Heavy Industries (SHI) have received Approval In Principle from DNV GL for the design of a series of four LNG-fueled 20,000 TEU container ships currently under construction.
MOL and SHI completed the new design in March 2017. The design features an optimal retrofit plan for vessels in service, a suitable LNG fuel tank layout and design for ultra large container ships, a suitable LNG fuel supply system to ensure maximum engine power output and dual-fuel engine systems that allow the use of either LNG or conventional fuel oil.
A LNG bunkering system for the vessels has not been established yet but is expected in the near future.
MOL says the vessels are its environmentally advanced next-generation ships. They are part of a six-ship deal signed in 2015. All six vessels are anticipated to be delivered in 2017 and will serve the Asia-Europe service.
The first vessel of the series of six ordered in 2015, the MOL Triumph, was delivered on March 27. MOL Triumph is currently the world's largest container ship, and is ready to be converted to run on LNG. She will set off on her maiden voyage from Xingang in April 2017, and will sail to Dalian, Qingdao, Shanghai, Ningbo, Hong Kong, Yantian and Singapore. She will then transit through the Suez Canal and continue on to Tangier, Southampton, Hamburg, Rotterdam and Le Havre. She will then call at Tangier and Jebel Ali on the way back to Asia.

In line with MOL's eco-sailing initiative, all the new 20,000 TEU-class container ships are equipped with various highly advanced energy-saving technologies including low friction underwater paint, high efficiency propeller and rudder, Savor Stator as a stream fin on the hull body and an optimized fine hull form which together can further reduce fuel consumption and CO2 emissions per container moved by about 25-30 percent when compared to 14,000 TEU-class container ships.
MOL will take the delivery of the second 20,000 TEU-class vessel in May 2017.