LNG Bunker Navigation Tool Launched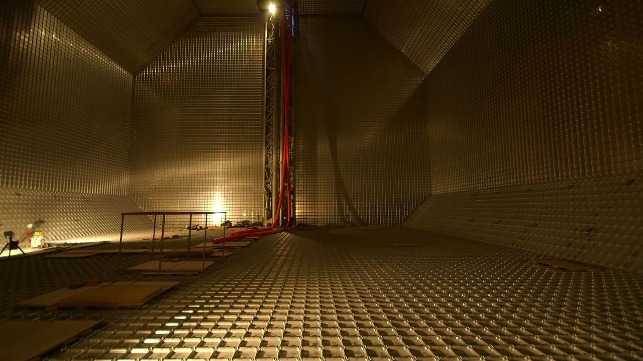 SEA\LNG, the industry coalition aiming to accelerate the adoption of LNG as a marine fuel, has launched a new, free, map-based online tool that provides an overview of key LNG bunkering developments.
It shows how growing infrastructure relates to major global shipping routes, traditional oil bunkering ports and the bulk LNG infrastructure which will provide the foundation for future bunkering services.

As the 2020 0.5 percent global sulfur cap edges closer, shipowners must choose between a limited number of options: LNG, scrubbers or low sulfur fuels. SEA\LNG believes that demonstrating that LNG bunkering infrastructure is available globally and is continually developing will support shipowners' investments in LNG-fuelled ships.

Today, LNG is readily available in bulk at about 150 locations worldwide, and there is a huge bulk LNG infrastructure of regasification terminals and liquefaction plants globally. Of the world's top oil-bunkering ports, nine of the top ten offer LNG bunkering, or will do so by 2020. However, it is the movement of LNG from bulk facilities to the ships, more commonly known as the "last mile" where efforts are being concentrated to enable easy access to LNG as a marine fuel.

As well as an overview of key LNG bunkering developments, the map-based tool enables access to case studies which describe the bunkering projects being developed by SEA\LNG members at specific locations.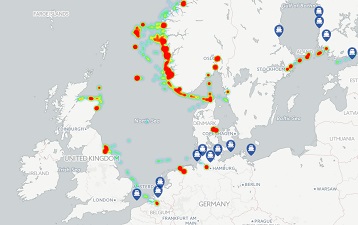 In November last year, DNV GL stated there were 117 vessels currently burning LNG, of which more than two-thirds are operating in Europe. A confirmed order book of 111 vessels will see that figure double. In addition, there are 114 vessels that are classified as LNG-ready.
The numbers have risen slightly since then. Notably, late last year, CMA CGM stated that it will power its nine ultra-large container ship newbuilds – due to be delivered from 2020 – with LNG delivered by Total. "LNG is the fuel of the future for shipping," Rodolphe Saade, chairman and chief executive of CMA CGM was quoted as saying.
In May last year, DNV GL launched its LNG Fuel Finder - a tool on its LNG business intelligence portal LNGi. With the new tool, shipowners can easily inform LNG suppliers about their potential interest in bunkering LNG in specific locations. Shipowners and charterers can login and submit a request for LNG bunkering for free, specifying location, volume and from which date they would like to bunker LNG. This information is then made available to LNG suppliers.
DNV GL's LNGi portal was launched in March 2016 to help the maritime industry keep track of the latest developments in the LNG sector. Leading LNG suppliers and engine manufacturers, including Shell, the Marine division of Rolls-Royce and MAN, were some of the first companies to subscribe. Today, the portal has around 20 members including SEA/LNG.