Libya Shutters Oil Export Terminal Again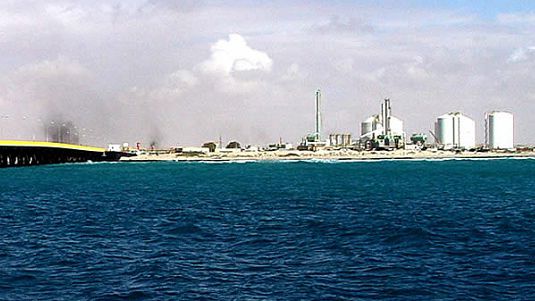 The eastern division of Libya's National Oil Corporation has declared force majeure on the port of Zueitina, closing it for export trade. The port has closed to tanker traffic several times since 2011 due to unrest. Libya's Nafoura and Al-Majid oil fields, with a combined production of around 29,000 barrels per day, have stopped production due to the closure.
Libya is split among factions. The western half, based in Tripoli, is controlled by an Islamist government. The elected federalist government of the eastern half is internationally recognized, and its protracted conflict with Tripoli has significantly reduced the country's status as an oil exporter. Libya now has the smallest production figures in OPEC.
Like the country's government, the National Oil Corporation is split in two. In March, Libyan diplomats agreed to a U.N.- brokered money-sharing settlement, with payments and contracts routed through Tripoli. But in August, the eastern government appointed a new chairman to its half of the NOC, Nagi Elmagrabi, who has since moved to punish oil companies working with his western rivals.
"We will send letters to all the international companies that operate in Libya asking them to deal with the internationally recognized and legal government," Elmagrabi said in September. "We will take measures based on their respective replies to the letter. If they continue to decline to cooperate with the legal government, we will stop their loadings once their contracts expire."
It would appear that Chairman Elmagrabi and the eastern government are now following through. The latest move requires oil tanker operators to re-register their vessels with the eastern half of NOC, or to forgo loading at Zueitina.
Eastern Libya has additional export terminals at Hariga and Brega, which were not mentioned in the closure announcement.