Lawsuit Filed Over Golden Ray Wreck Removal Contract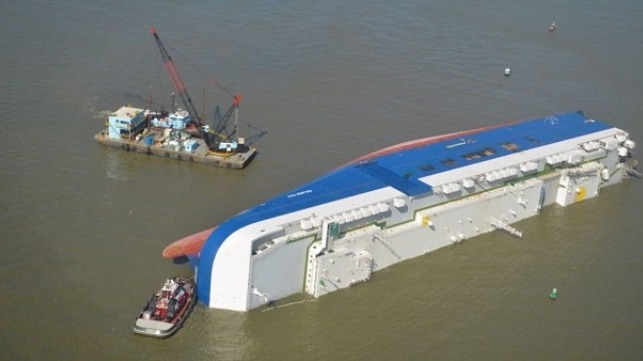 Attorneys for salvors Donjon-SMIT filed a lawsuit against the U.S. Coast Guard in the U.S. District Court in Brunswick on Thursday in an attempt to halt salvage operations underway for the capsized car carrier Golden Ray.
The Brunswick News broke the news saying that the complaint relates to the U.S. Coast Guard's decision to allow the vessel owner to tender for third-party contractors who were not part of the approved response plan to undertake the dismantling of the ship on fixed-price rather than cost-plus terms. This, the complaint asserts, is in violation of OPA-90 regulations enacted to avoid oil spills from vessels and make vessel owners liable for incident-related costs.
The 20,000 dwt Golden Ray capsized on September 8 last year while heading outbound from the Port of Brunswick with 4,200 vehicles on board. All crewmembers were rescued safely, though it took about 30 hours to free four crewmembers who were trapped in the vessel's engine room.
As a result of the tender, T&T Salvage is now gained approval to cut the vessel into just eight pieces. The plan Donjon-SMIT submitted proposed that the vessel would be cut into much smaller sections weighing approximately 600 tons each, allowing for a controlled removal of the over 4,000 automobiles still inside the vessel while minimizing stress on the damaged hull and reducing the significant risk of inadvertent discharges into St. Simons Sound.
Donjon-SMIT's complaint cites the salvage of the Baltic Ace saying: "after removal of several large sections, the remaining sections collapsed, releasing additional pollutants into the surrounding waters."
Despite the lawsuit, work is construction of T&T Salvage's environmental protection barrier around Golden Ray is expected to start this week.
T&T Plan
Baltic Ace Wreck Removal