Last Two Abu Sayyaf Fighters Killed on Bohol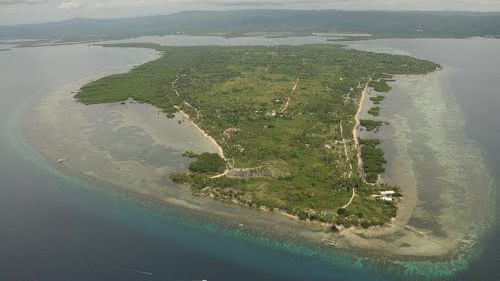 Philippine security forces on the island of Bohol have killed the last remaining members of a group of terrorists who had infiltrated the island an attempt to attack tourists.
"All the Abu Sayyaf Group members who landed in Bohol province aboard [three boats] in early April 2017 were all neutralized. Bohol is now cleared of Abu Sayyaf Group elements," said AFP spokesman Brigadier General Restituto Padilla.
The last two terrorists were found at Pangangan Island, a small resort community connected by a causeway to the town of Calape, Bohol. Police said that the two terrorists tried to take a child hostage early on Tuesday, but they abandoned the kidnapping attempt when government forces approached. The tried to escape on a motorcycle but split up near a police checkpoint, and they were both hunted down by late afternoon.
In April, Philippine president Rodrigo Duterte exhorted the military to avoid capturing any of the Bohol infiltrators. "I told the military, don't sleep, find them and kill them . . . Don't give them to me alive," he said. Duterte also offered a bounty of $20,000 for information on the militants' whereabouts, and the Philippine military says it is in the process of verifying claims for payouts.
Police and military forces received a tip-off about a pending Abu Sayyaf attack in early April. A combined police and military force encountered eleven Abu Sayyaf bandits at the town of Inabanga on April 11 and engaged them in a firefight, killing four and forcing the rest to flee. Three soldiers and one policeman died in the exchange.
After an intensive search, the police located the surviving Abu Sayyaf members in a cave at Barangay Bacani on April 22 and killed another four. One more was captured on May 4 and was shot while trying to escape. With the deaths of the last two suspects on Monday, Philippine forces say, Bohol is safe from Abu Sayyaf once more. None of the infiltrators survived to see trial.
Two men who were believed to be in communication with the Abu Sayyaf attack group are still at large, but police say that they are not on the island.
The ISIS-aligned terrorist group Abu Sayyaf (ASG) has made the waters between the Philippines and Malaysia among the most dangerous in the world for maritime piracy, and it has kidnapped dozens of seafarers over the course of the past year. The group is still believed to be holding mariners hostage. The Armed Forces of the Philippines (AFP) is engaged in a full-scale campaign against ASG, and the Philippines, Indonesia and Malaysia have announced joint naval patrols to suppress the group's activities in the waters between Tawi Tawi and Sabah.