Kinder Morgan Halts Spending on Trans Mountain Pipeline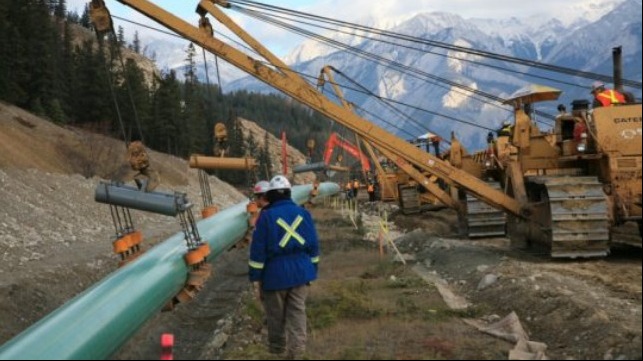 Canadian midstream company Kinder Morgan announced Sunday that it will stop all non-essential spending on its controversial Trans Mountain pipeline project.
If completed, the pipeline would triple Kinder Morgan's capacity to transport heavy oil sands crude from central Canada to an export terminal in Vancouver, leading to a concomitant increase in tanker traffic. British Columbia premier John Horgan has vowed to do whatever is necessary to block the pipeline, and his government is pursuing multiple legal suits to prevent its construction.
Given the sustained opposition from B.C.'s political leadership, Kinder Morgan has decided to suspend work. "Under current circumstances, specifically including the continued actions in opposition to the project by the Province of British Columbia, [we] will not commit additional shareholder resources to the project," Kinder Morgan wrote. "However, [we] will consult with various stakeholders in an effort to reach agreements by May 31 that may allow the project to proceed."
According to Kinder Morgan president and CEO Steve Kean, the company has put $1.1 billion into the $7.4 billion pipeline, including funds spent on upgrading the Westridge Marine Terminal in Burnaby. "We expect to continue investing but it has become clear that this particular investment may become untenable for a private party to undertake," said Kean. "The fact remains that a substantial portion of the project must be constructed through British Columbia, and since the change in government in June 2017, that government has been clear and public in its intention to use 'every tool in the toolbox' to stop the project."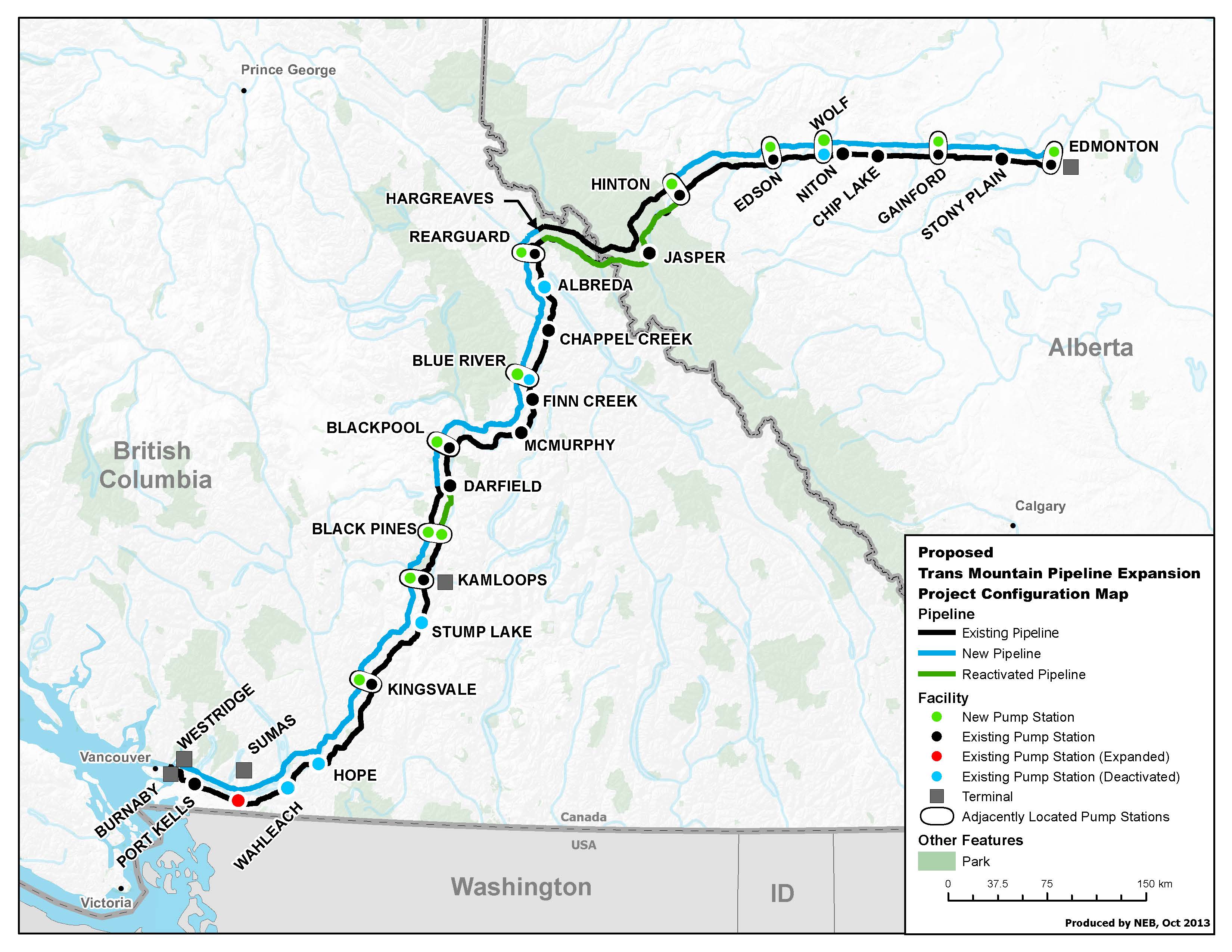 Other Canadian energy companies expressed serious concern that the failure of Kinder Morgan's private sector effort would be a blow to the sector's reputation and ability to attract investment. "The project is critical to Canada and the future of its oil and gas industry," said Alex Pourbaix, president and CEO of tar sands oil company Cenovus Energy. "If the rule of law is not upheld and this project is allowed to fail, it will have a chilling effect on investment not just in British Columbia, but across the entire country."
Private investment might not be required. On Monday, Canadian natural resource minister Jim Carr suggested that the government might pay for the rest of the pipeline's construction. Alberta's premier, Rachel Notley, said that her oil-rich province would also be interested in investing to get the project built.
Southern alternative

The Trans Mountain expansion would complement the capacity of TransCanada's Keystone XL pipeline, a competing transport route that is also intended to carry Alberta's oil to overseas markets. The cross-border Keystone XL would connect a storage hub at Hardisty, Alberta to American pipeline infrastructure at Steele City, Nebraska, enabling Canadian producers to load export cargoes at U.S. Gulf Coast ports like LOOP and Corpus Christi. LOOP has the water depth to handle VLCCs, which have more than twice the carrying capacity of the Aframax tankers that would call Kinder Morgan's Westridge terminal. Like Trans Mountain, Keystone XL is highly controversial, and it faces numerous legal challenges.