Jones Act Companies Support Hurricane Relief Effort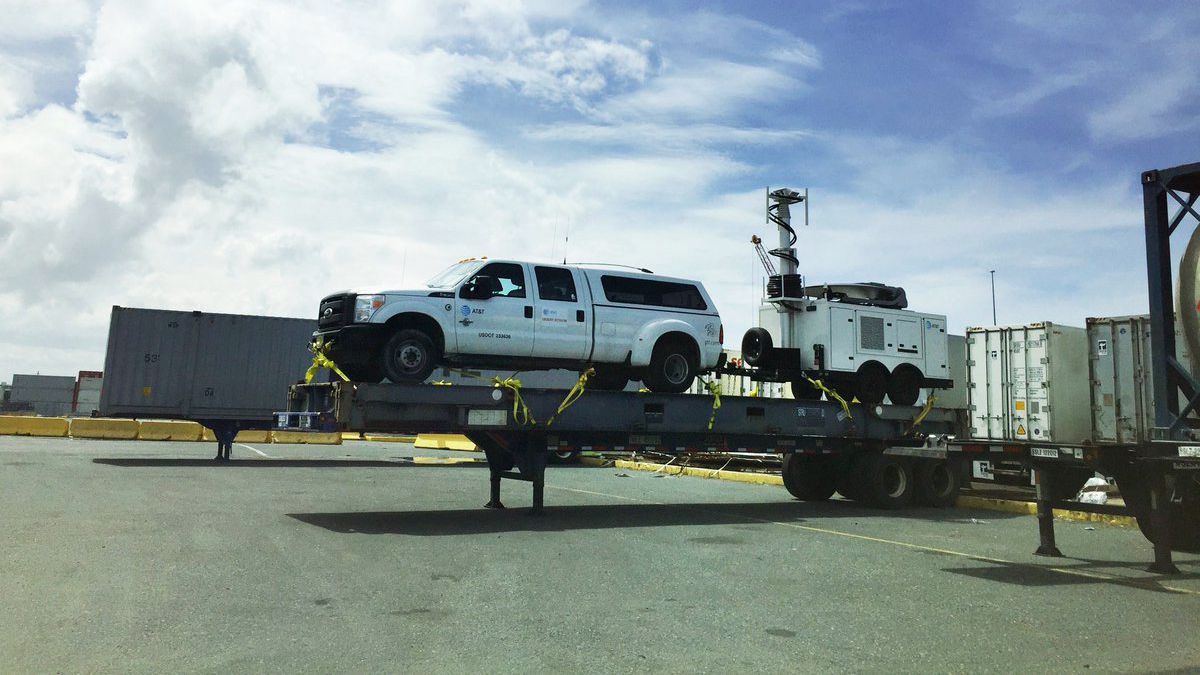 Foss Maritime, a Saltchuk company, announced Wednesday that it has contracted with FEMA to support the relief and rebuilding efforts in Puerto Rico and the U.S. Virgin Islands in the wake of Hurricanes Irma and Maria. Three Foss accommodation vessels will be deployed to serve as floating hotels for responders, supplementing the capacity available on government vessels and in shoreside facilities. All together, the Foss ships can support up to 729 people.

"For Foss, this type of project is at the heart of what we do. We are glad to do our part to help the families affected by this devastating disaster by enlisting the skills of our finest operators and providing needed equipment," said Will Roberts, Foss CCO.

Foss added that it has deployed a team of personnel to assist with operations in hurricane-affected areas, including employees with experience in fleet engineering, project management, safety, supply chain, legal and finance.
TOTE continues cargo services to San Juan

Foss sister company TOTE Maritime, a Jones Act container carrier with services between Jacksonville and San Juan, said Wednesday that it is working closely with the Puerto Rican government to provide logistics support for the relief effort. It is also prioritizing shipments for mainland power and communications companies, many of which are deploying assets to Puerto Rico to help bring its telecom and power transmission systems back online. The island's power grid suffered extensive damage during Hurricane Maria, and an estimated 95 percent of customers remain without grid electricity.
TOTE Maritime said in a statement that its San Juan terminal's productivity is rising and is now at 80 percent, averaging about 250 containers per day out the gate over the past two days. The terminal is operating seven days a week to facilitate the flow of much-needed goods onto the island.
The TOTE Maritime container ship Isla Bella arrived Sunday carrying 1,000 FEU of cargo, and her sister ship Perla del Caribe is due Friday with a similar shipment. TOTE reports that among other goods, the two ships are bringing over bucket trucks and electrical poles for the effort to restore the island's electrical grid.
TOTE Services assists Empire State's deployment to Puerto Rico
TOTE Maritime sister company TOTE Services is also supporting the relief effort. The firm is managing and crewing the federally-owned training ship Empire State VI, which deployed to the Florida Keys after Hurricane Irma to provide hotel services for relief workers. After Hurricane Maria hit Puerto Rico, Empire State was tasked to redeploy to San Juan, and she loaded up with supplies donated by New York State residents for the relief effort before leaving Key West. She will be joined by Massachusetts Maritime's training ship, the Kennedy.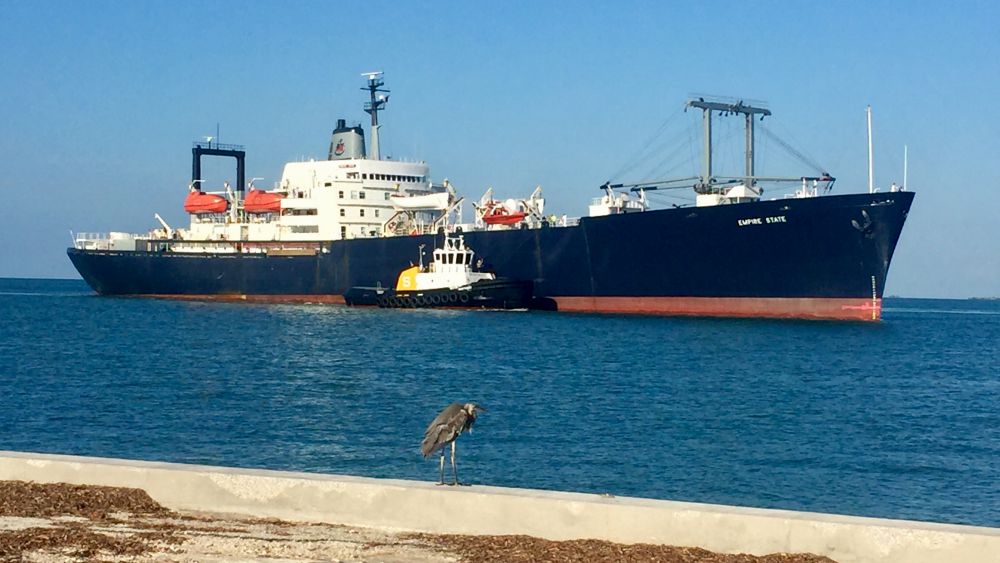 Empire State arrives in the Florida Keys (TOTE Services)
Empire State normally operates in support of SUNY Maritime's teaching mission, but she is owned by the Maritime Administration and can be called up when needed for disaster relief or emergency sealift. In this secondary role, she helped evacuate American troops from Somalia in 1994; provided housing to workers in the wake of Hurricanes Katrina in 2005; and supported the relief effort in New York after Superstorm Sandy.