Japanese Shipbuilders Benefiting from Abenomics in 2015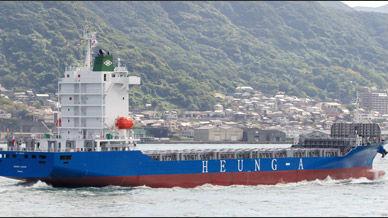 The new years' messages from Japan's shipbuilding industry point the positive effects of Japanese Prime Minister Shinzo Abe's Abenomics. The Japanese stock market has returned to levels not seen since the Lehman Shock and currency markets are on a continued trend of yen depreciation.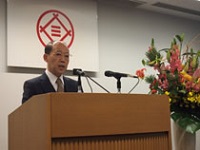 "Despite lingering risk factors, such as concerns of deflation in Europe, the global economy is projected to achieve gradual recovery," says Takao Tanaka, President of Mitsui Engineering and Shipbuilding. "New orders received are recovering gradually and we believe sales will grow in FY2015. Now is the time for us to exert our ability to be competitive as we prepare for whatever new market changes lie ahead."
Tanaka outlined five key plans for the group:
1. Distinguish ourselves through environment friendly technology. In the shipbuilding, ship engines, and container cranes businesses, we will increase and enhance our manufacturing facilities and reduce costs to realize a new level of product competitiveness.
2. We will strive to further expand our engineering business in promising growth markets such as marine resource development and environment energy.
3. Expansion of after-sales service business. The domains in which our core businesses operate are dependent on new orders received, and this makes us susceptible to fluctuations in profits. We will ensure greater profit stability by increasing our efforts to develop new businesses and expand the after-sales service business.
4. Strengthening consolidated management. Our group consists of numerous subsidiaries. Strengthening our structure of consolidated management is vital in an operating environment lacking transparency.
5. Focus strategy and concentration. Our group is involved in numerous business operations. Moving forward, we will implement focus strategies that promote selectivity and concentration to enhance our business foundation.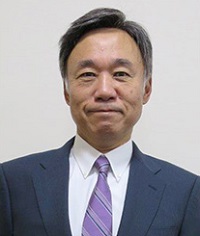 Katsuhiko Ochi, President of Kyokuyo Shipyard, also says Japanese shipbuilders have benefited from Abenomics. "Increased dollar-based competitiveness, thanks to the yen depreciation, helped them to build up an order backlog for about three years with numerous new orders for various types of ship added during 2013-2014.
"Talking about Kyokuyo, the company could deliver all the contracted vessels smoothly and timely in 2014, too. It also received several new orders - for newly designed vessels from international customers and for fuel-saving eco-ships from domestic owners - which will keep us busy until the middle of 2017. For repairing business, the annual turnover 2014 exceeds that of the previous year."
In 2015, Kyokuyo Shipyard will focus on reducing costs. "Under the leadership of the general manager of the production division, extensive improvements will be undertaken from hull construction, painting to outfitting: replacement of older equipment and layout change in pre-fabrication shop; optimization of worker assignments; and more precise control over the quantity of subcontracted hull blocks, to detail some."

The company is currently addressing the urgent task of complying with the new SOLAS regulations to limit noise levels on board, adopted in July 2014. While they require very complex design preparations of the builders for smaller ships like Kyokuyo, the company aims to find the best solutions using its strong design capabilities and in cooperation with suppliers.
"The construction of a series of coastal vessels with our award-winning Semi-Spherically-Shaped-Bow (patent granted in japan, China, Korea, U.S. and Europe) will be started this year. Regardless of the oil price fall, eco-friendliness is more than just a trend. Kyokuyo will propose the advanced eco-ships that cannot be built anywhere else, by making its fuel-saving and dual-fuel technologies even better and applying them to a wider range of product lines."
The company aims to focus on technically challenging and high-value added custom-made vessels in small numbers – "in other words, projects that will not attract other shipyards", says Ochi.
However, he balanced the company's positive directions with a note on future market uncertainty. "Although Japanese shipbuilders have tail wind as far as the recent trend continues in the currency market, we must be prepared for any big changes that may occur around us triggered by fluctuations in raw material prices, shipping market or exchange rates."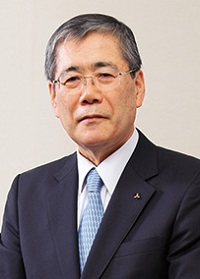 In his 2015 new years' message Mitsubishi Heavy Industries' President Shunichi Miyanaga pointed to troubles at home. "It's true that the population of Japan is in a period of long-term decline and the domestic market will keep shrinking. Furthermore, many of the technologies for our competitive product business are due to reach maturity.
"However, we do not have to worry about such outlooks affecting our business environment. The MHI group is competent and robust enough to lead the world with new technologies." Miyanaga says global competition is nothing new. "Like it or not, we cannot expect the speed at which it is rushing towards us to slow down.
"In the 2015 Medium-Term Business Plan, we will aim to become a highly profitable 5-trillion-yen enterprise through the steady increase of the scale of our business and reinforcement of our revenue-making competency. To achieve this goal, we first have to further improve each of our proprietary technologies as well as the ability to integrate those technologies. Also, we have to reduce every possible cost in every possible area."