ITF Organizes Dockers' Unions to Pressure DP World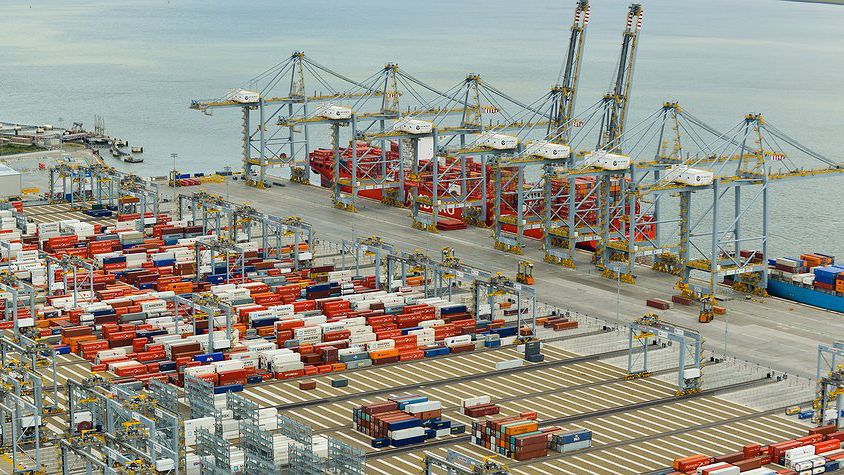 The International Transport Workers Federation (ITF) says that it is launching a new union alliance that will pressure ports operator DP World on health and safety, the use of contract labor and port automation.
"This alliance is part of our ongoing response to global multinationals that behave differently depending on whey are operating in the world. We can't and won't accept that," said ITF president Paddy Crumlin. "We are striving for minimum standards across the board on health and safety, automation and contract labour. We are standing up to say that whether you're in India, Canada, South America or the UK, union busting activities will not be tolerated."
The ITF's alliance includes 17 unions that represent dockers in DP World terminals worldwide. Steve Biggs, of UK-based Unite the Union, said that it would allow local unions the ability to coordinate internationally when they engage with DP World, which has a presence at 78 terminals in 40 countries worldwide.
DP World is a leading operator of container ports, and it handled about 64 million TEU last year; it seeks to grow its capacity to 100 million TEU by 2020. In the recent past it has run into labor relations difficulties at facilities in Egypt, the UK and Australia, and the ITF targeted it in 2013 for alleged "anti-union activities" related to a collective bargaining petition at London Gateway. DP World strongly disputed this charge. "We require our business units to fully respect rights of our people, including their right to choose whether to join a union or to adopt collective bargaining," a DP World spokesperson told media at the time. The London Gateway dispute ultimately went to arbitration, and last year, the UK's Central Arbitration Committee ruled in favor of Unite the Union, recognizing it as the representative of the terminal's dockers.