Iridium Prepares to Go Live with L-Band Broadband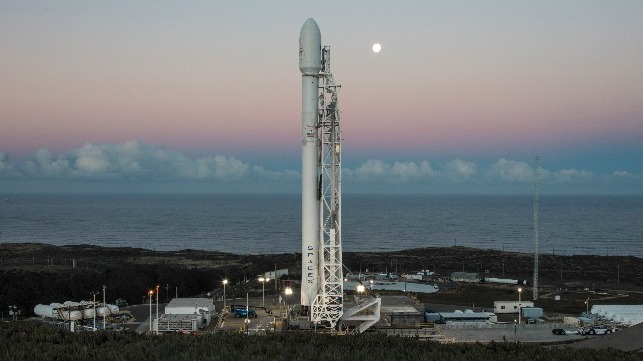 On Wednesday, Iridium announced its first maritime service providers for the launch of Certus, an L-band satcom network that will offer broadband speeds without traditional VSAT antenna hardware.
Certus will use the new Iridium NEXT satellite constellation to provide the same pole-to-pole coverage as the firm's first-generation service, but at higher bandwidth. It will debut at about 350 kbps, almost as fast as L-band FleetBroadband, and will eventually top out at 1.4 Mbps.
These speeds do not approach the bandwidth achievable with Ka-band services, which can rival terrestrial networks with download rates in the 50+ Mbps range. But Iridium expects that Certus will prove useful and economical for a wide range of shipboard uses like business operations, crew welfare, safety communications and Internet of Things (IoT) "smart ship" applications. It has one potentially significant advantage for working vessels: the solid-state antenna design, which has no moving parts and a footprint the size of a dinner plate.
Certus rolls out in mid-2018 with global coverage through Marlink, Speedcast, Applied Satellite Technologies (AST) and Satcom Global. For those seeking higher speeds along with a backup option, Marlink customers can pair a high-speed VSAT service with Certus as a package. Shoreside (land-mobile) users can buy Certus coverage for work in remote locations and pair it with cellular 4G LTE, with automatic transition when they are in range of cell networks.
The satellites in the Iridium NEXT fleet are deploying to space aboard the Falcon 9 rocket, a commercial launch vehicle developed and operated by U.S. firm SpaceX. All 75 units will fit into eight payloads. The fifth launch of the series is scheduled for March 18, and the final three will all take place by mid-2018. "We are entering the home stretch," said Iridium CEO Matt Desch in an announcement of the launch schedule. "This is going to be a monumental year for us as we complete our constellation refresh."