Investors with ONE Complete Acquisition of Seaspan's Parent Atlas Corp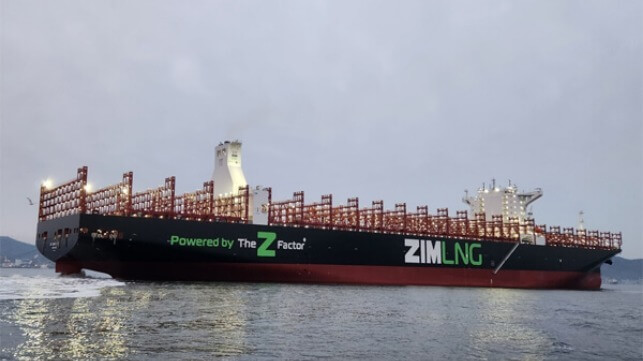 The acquisition of Atlas Corp., the parent of Seaspan the largest independent containership lessor by capacity, has been completed, delisting the company from the New York Stock Exchange. The company agreed last year to a deal where an investment group led by its largest investors, Fairfax Financial Holdings, the Washington Family, current board chairman David Sokol, and their largest customer Ocean Network Express (ONE).
Management explained that by taking the company private they would be able to focus on the long-term business strategy as they implement a large fleet expansion without the investment communities' focus on quarterly earnings.
Starting in 2018, Seaspan began a program to transform its fleet composition while diversifying its customer base and embarking on a fleet and capacity expansion. From a focus on a fleet under 10,000 TEU, the company has grown from 89 vessels at the end of 2017 to 189 vessels including those currently on order. Nearly half of the fleet is about 13,000 TEU operating on long-term charters. As of the end of 2022, the average remaining lease period for the fleet was 7.7 years.
The composition of the customer base has also evolved from COSCO representing 40 percent and Yang Ming 19 percent. ONE is today the largest customer with nearly a quarter of Seaspan's fleet but Zim, MSC, COSCO, and Yang Ming each also have over 10 percent shares. The five customers collectively control 80 percent of the current fleet.
Seaspan highlights that working with its customers it is adapting the fleet to match changes in the industry. Between 2019 and 2021 they contracted for 90 containerships, with a net of 58 newbuilds announced between February and September 2021. As of the end of 2022, the company has chartered out 132 vessels with a capacity of over 1.2 million TEU. When the additional 58 vessels are delivered they expect to be at over 1.9 million TEU capacity. Shoei Kisen will have the next largest lessor fleet with just under a capacity of one million TEU.
As a private company, they look to further use the strength and scale of the operating platform to create a long-term competitive advantage for Seaspan. In addition, they will be able to pursue the build-out strategy for the second company in the group, APR, a mobile power generation platform. The current management will stay in place with the completion of the acquisition and Bing Chen, President and CEO of Atlas also becomes an investor in the company.
"Atlas has continued to develop its long-term strategic partnerships and differentiated business model to position the company for sustainable and quality growth," said Bing Chen, President and CEO of Atlas Corp. announcing the agreement to be acquired by the investment group which was finalized on November 1, 2022. "We believe this transaction with Poseidon is an exciting culmination of those efforts for our shareholders."
Seaspan continues to develop its relationship with its customers. In February 2023, they took delivery on their first LNG dual-fuel containership, one of the emerging group in the industry. The vessel, Zim Sammy Ofer (15,000 TEU), is the first of 10 ships that are being built for long-term charter for Zim, one of Seaspan's long-term customers. Seaspan has a class of 7,800 TEU LNG-fueled containership under construction also due to begin delivery this year.