HMAS Sydney (IV) has left Sydney Harbour to be towed to Western Australia for recycling by Australian company Birdon.
HMAS Sydney had an illustrious career spanning 32 years of service. The Adelaide Class Frigate was involved in operations spanning the Middle East, East Timor, Fiji and the Solomon Islands and earned a Meritorius Unit Citation during the First Gulf War in 1991 as part of Operation Damask. She was assigned to the escort screen around Battle Force Zulu (Task Force 154), a naval force built around four U.S. Navy aircraft carriers, and also participated in surveillance and boarding operations.
She returned to the Persian Gulf to operate in support of Operation Enduring Freedom as part of the war in Afghanistan. She was sent back to the Gulf in support of 2003 invasion of Iraq, operating from May to August 1993 as part of Operations Falconer and Catalyst.
She was built at the Todd Pacific Shipyards in Seattle in the U.S. and commissioned there on January 29, 1983. HMAS Sydney was decommissioned in 2015 to make way for the Hobart class guided missile destroyers.
The Adelaide class was based upon the U.S.-designed Oliver Hazard Perry class frigate, the concept for which began in 1971 when the U.S. Navy initiated a programme to build 50 patrol frigates. These were later redesignated guided missile frigates designed for long-range escort with roles including air defense, anti-submarine warfare, surveillance, interdiction and reconnaissance. They were capable of countering simultaneous threats from the air, surface and sub-surface.
The ships were the first Royal Australian Navy ships to be powered by gas turbine for the main propulsion and could be underway from cold in less than 30 minutes. Two forward mounted, retractable auxiliary propulsion units provided a secondary means of propulsion plus excellent maneuverability in confined waters.
HMAS Sydney's journey from Sydney to the Common User Facility at Henderson, Western Australia, will take up to 22 days.
She had been offered to States and Territories for use as a dive wreck, however, there was no interest in the ship, so the Government decided to recycle her.
More information about her history is available here.
HMAS Sydney enters the water for the first time on 26 September 1980.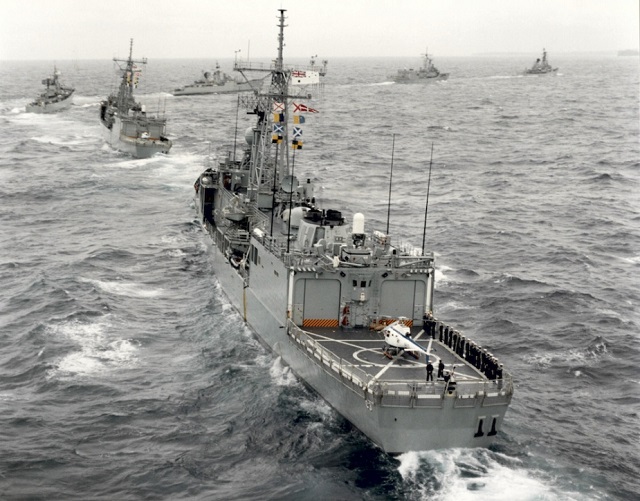 HMAS Sydney in formation with other RAN ships during a ceremonial fleet entry into her namesake city.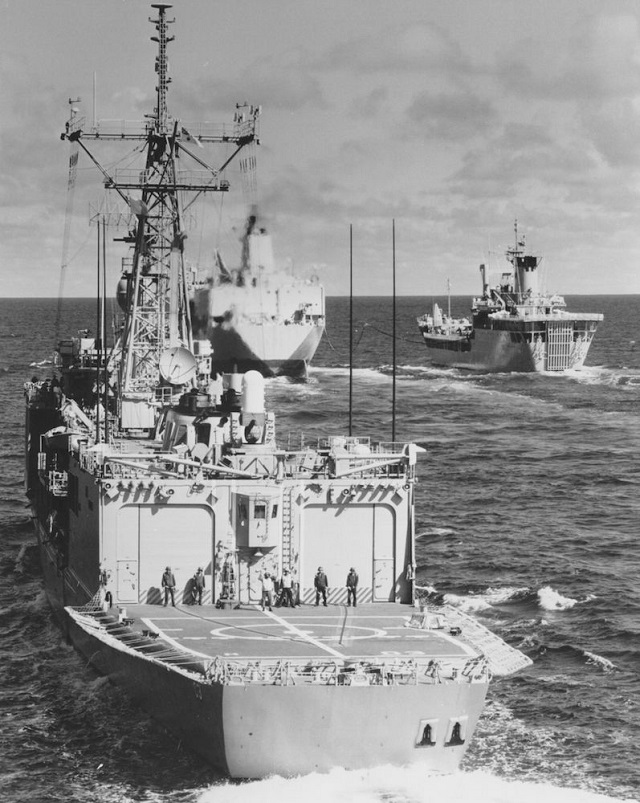 HMAS Sydney and Tobruk replenishing at sea during their deployment to Gallipoli.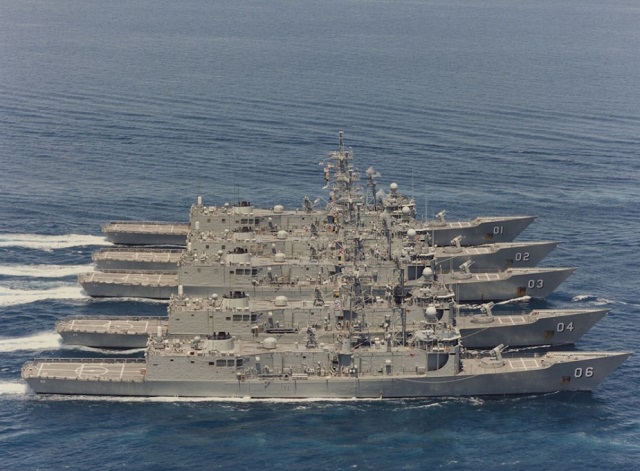 HMAS Sydney in company with her sister FFG's.
HMAS Sydney firing an Evolved Sea Sparrow Missile.
HMAS Sydney's crew during her Northern Trident deployment in 2009.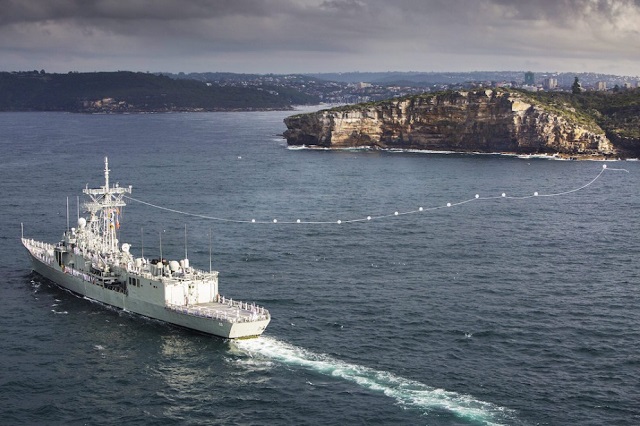 HMAS Sydney enters Sydney Harbour for the last time while flying her decommissioning pennant in February 2015.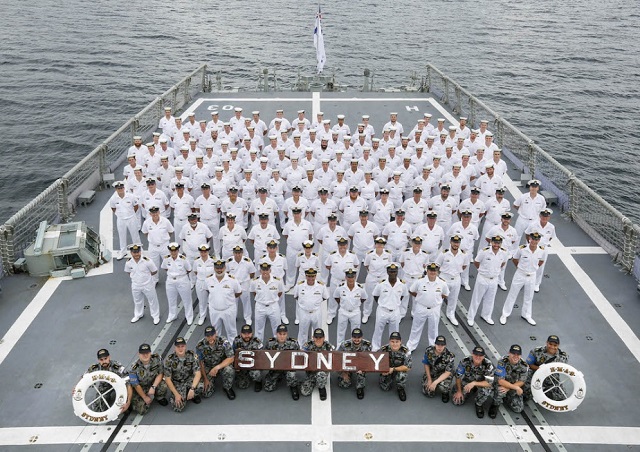 Her decommissioning crew in Jervis Bay.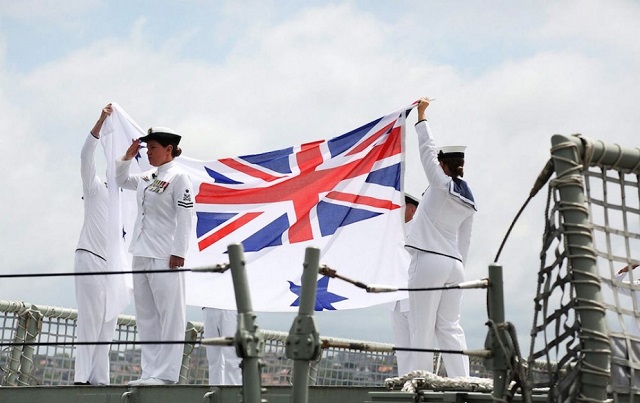 Petty Officer CIS Sarah Godfrey salutes as the ensign party lower and fold the Australian White Ensign for the last time, marking HMAS Sydney's formal decommissioning at Garden Island, Sydney, November 7, 2015.