Heavy Rains Disrupt Cargo Movement at Port of Mombasa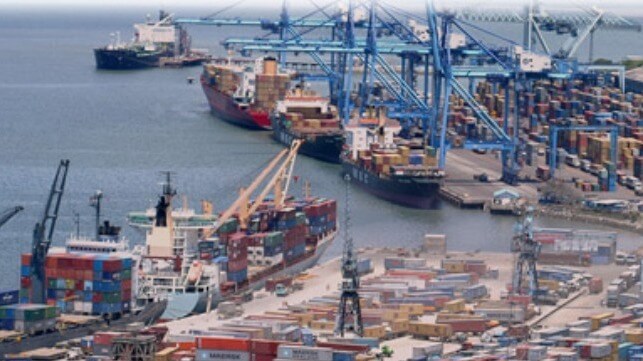 After days of heavy rains in Kenya's coastal region, the country's railways operator has announced disruptions in evacuation of cargo from the Port of Mombasa to the inland container depot in Nairobi.
Kenya is currently experiencing heavy rains linked to El Nino phenomenon. This has left scores of people displaced by floods and around fifty feared dead.
According to Kenya Railways, the rains have also led to wash-aways and landslides in various sections of the 300 miles SGR (Standard Gauge Railway) running from Mombasa to Nairobi.
"Consequently, this has affected normal train operations including cargo transfers, loading as well as offloading activities at the Port of Mombasa. A section of the SGR corridor between Mombasa Terminus and Mariakani, has experienced a landslide which has resulted [in] the closure of the section for all freight trains," Kenya Railways said in a statement over the weekend.
The SGR cargo freight service from Mombasa Port started in 2018. It is mainly used to haul containerized cargo to dry ports in Nairobi and Naivasha. Over time, evacuation of cargo along the corridor has surged from 2.9 million tons in 2018 to over 6 million tons last year.