Hapag-Lloyd Orders 7,700 New Reefers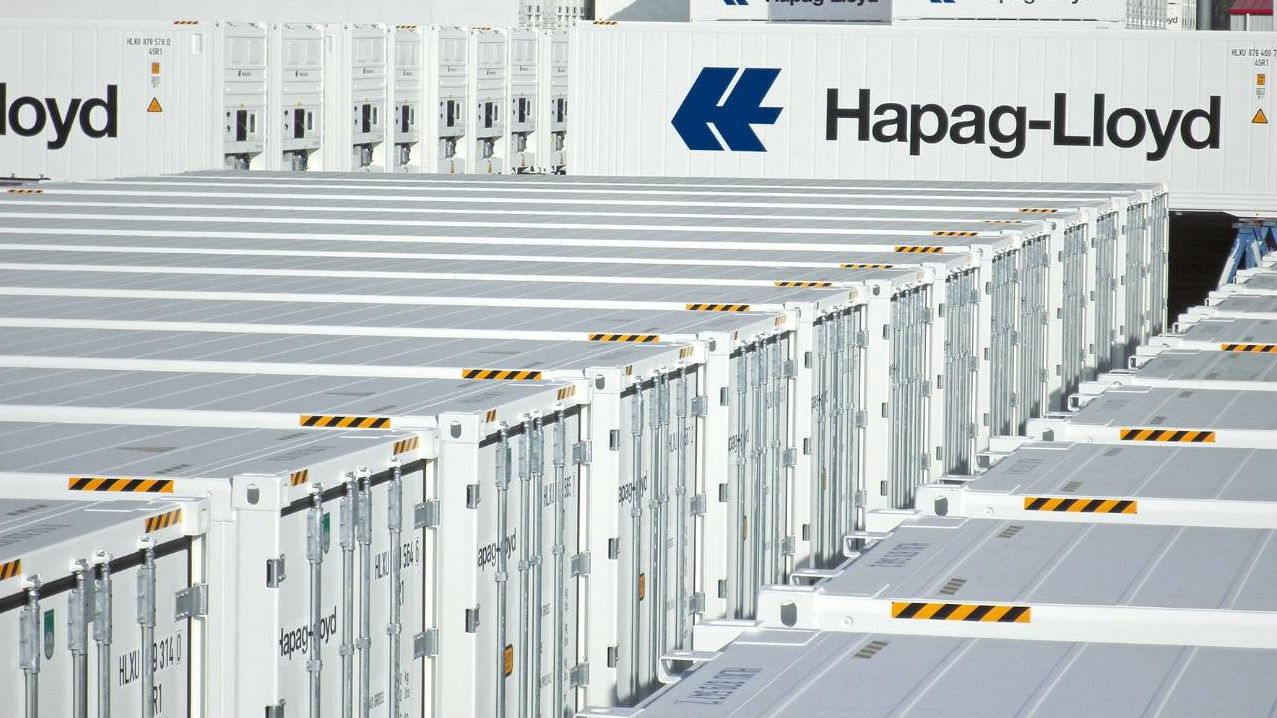 Hapag-Lloyd has ordered 7,700 refrigerated containers (reefers), including 7,000 x 40-foot and 700 x 20-foot units.
1,000 of the new containers are equipped with the company's controlled atmosphere technology, which slows down the ripening process of various types of fruits and vegetables, allowing them to be transported for longer periods of time while maintaining a consistent quality.
For the first time, 1,000 of the new 40-foot containers will be manufactured in a plant in San Antonio, Chile, a region in which they are in high demand. As a result, it will be possible to reduce the necessary shifting of empty containers from alternative production sites, which saves both time and money in terms of empty transports, says Hapag-Lloyd.
"After the merger with UASC this past May, Hapag-Lloyd has once again significantly grown in the reefer market," says Anthony J. Firmin, Chief Operating Officer at Hapag-Lloyd. "With these new orders, we are further expanding this position and investing in an efficient and modern fleet as well as in the expansion of our most recent product, ExtraFresh Plus."
ExtraFresh Plus technology allows extremely sensitive fruits, such as blueberries and lychees, to be transported at the desired level of quality and degree of ripeness.
The company ordered 5,750 reefers in October last year, including 1,000 with controlled atmosphere. In addition to temperature-sensitive goods – such as fruits, vegetables, meat and fish – Hapag-Lloyd also transports other high-value products in reefer containers, such as pharmaceuticals.
New Ships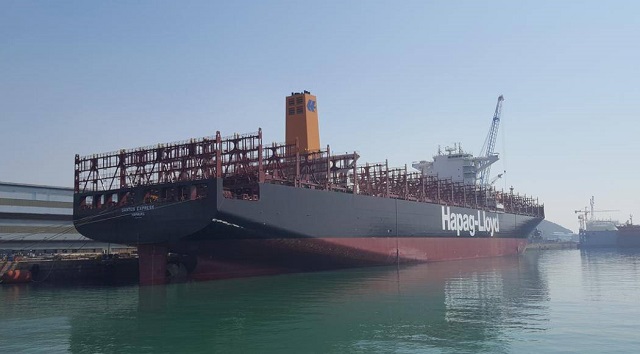 The reefer orders are designed to coincide with the entry into operation of five new 10,500 TEU vessels from Hyundai Samho Heavy Industries which Hapag-Lloyd ordered in April 2015. The last of the five new Valparaíso Express class vessels, the Santos Express, was delivered in April this year. They sail between South America and Europe and each has an especially high reefer capacity of more than 2,100 units.
The vessels can pass through the Expanded Panama Canal. Each is 333 meters (1,093 feet) long and 48 meters (157 feet) wide. The lead ship of the class, the Valparaíso Express, was delivered last November, the Callao Express last December, the Cartagena Express in January and the Guayaquil Express at the beginning of February.
Rapid Growth
The maritime transport of fresh produce grew faster than the overall world seaborne trade of dry cargoes of all kinds in 2016. According to shipping analyst Dynamar the seaborne transport of fresh produce in both conventional reefer ships and refrigerated boxes reached an estimated 108.5 million tons in 2016. This equals some 16,900 laden conventional reefer ships of 500,000-cubic feet average, or 3.65 million filled 40-foot High Cube reefer containers.