Hamburger Hafen Lifts World's Biggest Propeller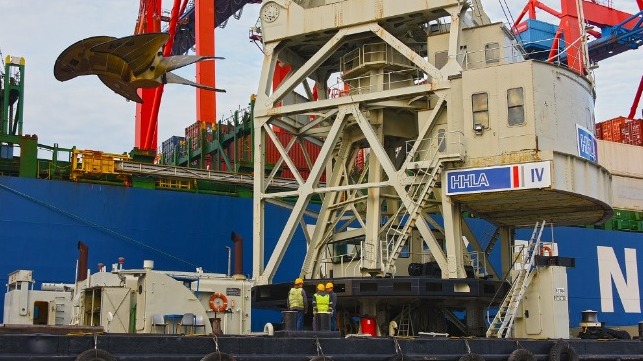 On Sunday, a floating crane belonging to Hamburger Hafen und Logistik AG (HHLA) loaded the biggest ship propeller in the world onto a container vessel.
HHLA (one of the Port of Hamburg's terminal operators) often loads cargoes from specialty metalworking firm Mecklenburger Metallguss GmbH (MMG) onto ships in Hamburg. However, the latest propeller, with a weight of 110 tonnes and a diameter of 34.5 feet, was larger than any before it. These shipments are not containerized upon arrival at the pier, but they still ship on container vessels. STS cranes can't handle 100-plus-tonne loads, so the port's two heavy lift floating cranes provide the capacity to get these unusual cargoes on board.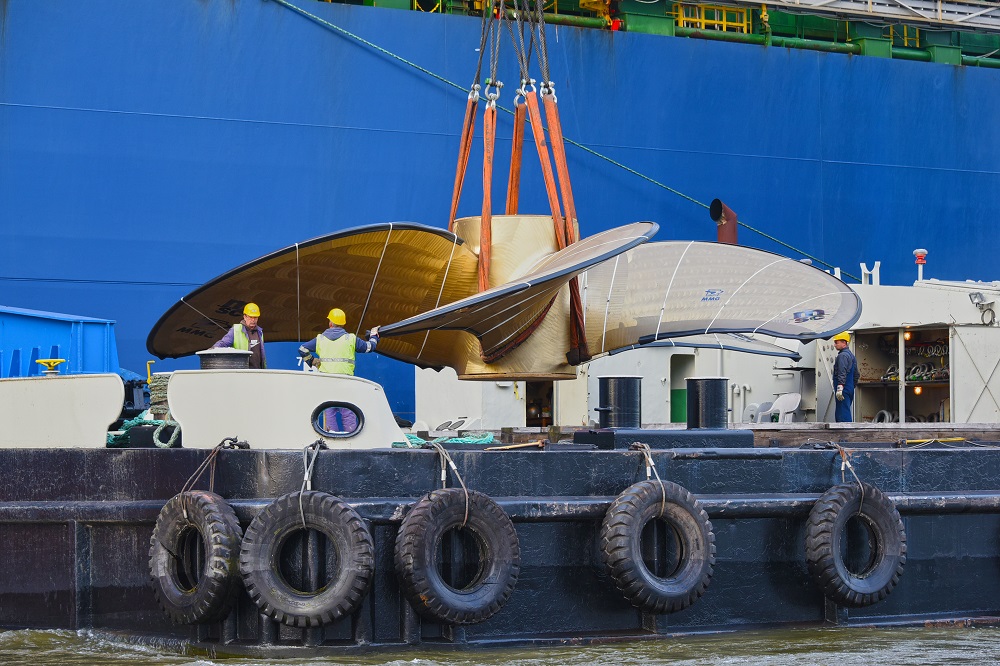 The propeller's shipment began at Mecklenburger's inland factory in Pomerania. It was brought to Hamburg and temporarily stored at a quay close to the HHLA Container Terminal Tollerort until it was ready for loading. On Sunday morning, the 200-tonne crane ship HHLA IV lifted it onto a transport platform and carried it across the harbor to the berth of the boxship Hyundai Supreme. The HHLA IV then lifted the propeller from the transport platform, up over the Supreme's side, then slowly down into her hold.
The same evening, the Supreme set sail for Busan. The 110-tonne propeller will be offloaded in the busy South Korean seaport, then brought to DSME's shipyard, where it will be installed on the first of MSC's new generation of 23,000 TEU container ships - the largest boxships in the world.