Haimark Line Cancels All Remaining Cruises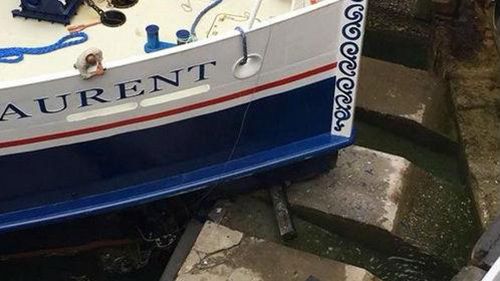 The bankrupt cruise operator Haimark Line has canceled its final remaining cruises, the Federal Maritime Commission announced on Monday.
The line's escrow agent will be processing refund payments for passengers who had paid for travel on the firm's sole vessel, the Saint Laurent, which it chartered from Clipper Group.
Haimark Line offered trips on the eastern seaboard and the Great Lakes last summer, but the Saint Laurent struck a lock wall in the St. Lawrence Seaway just weeks after her inaugural trip. The incident took her out of service for a month, forcing the company to cancel a series of remaining cruises. Haimark Line filed for bankruptcy at the end of October, blaming the locks accident.
In early December, Haimark Line won a bankruptcy court decision permitting it to transfer $300,000 from a deposit account to the Federal Maritime Commission's required escrow account for customer reimbursement – the escrow service that will now pay out customer refunds for the canceled trips. As of December, affected customers had filed for nearly $800,000 in canceled bookings.
The company had intended to operate the Saint Laurent on cruises to Cuba, sailing from Miami beginning in February. The inaugural trip would have been the first from the U.S. to Cuba in 50 years, an honor that now appears set to go to Carnival's Fathom brand, which has scheduled its first departure for May 1.
In late January, private equity firm VC2 Capital bought Haimark Line and affiliated firms Haimark Ltd., an operator of river cruises in Asia, and Haimark Affinity Travel Ltd. "The luxury small-ship concept is one of the fastest-growing segments within the travel sector," VC2 director Adam Levin said.
At the time, Haimark president Hans Rood said that "this transaction and funding allows us to launch our previously announced sailings to Cuba from Miami and to continue our best-in-class travel experience."
As of Wednesday, Haimark Line and Haimark Travel's websites had been taken down. Phone calls to the firm's administrative offices and customer service line were directed to voicemail.