Gulf States Want Sales Tax after Oil Slump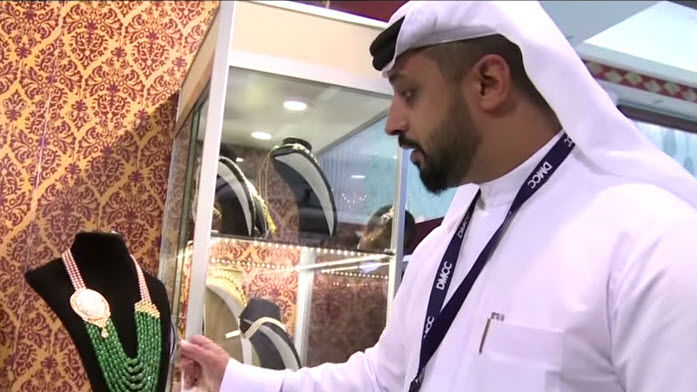 Officials of the six-nation Gulf Cooperation Council agreed at the weekend to keep working toward the introduction of a value-added tax around the region, in a sign that low oil prices may be strengthening support for the idea.
A meeting in Doha of the GCC's Financial and Economic Cooperation Committee adopted a draft agreement on VAT which will be endorsed by member governments, Kuwaiti state news agency KUNA quoted Kuwait's Minister of Finance Anas al-Saleh as saying on Saturday.
Introducing VAT, also known as sales tax, would be a big economic reform for the wealthy Gulf oil exporting states, and politically sensitive because their populations have become used to lavish social welfare spending and near-zero taxation.
Because there is considerable travel within the GCC, officials believe VAT would have to be imposed simultaneously in all six nations to avoid smuggling of untaxed goods across borders that could cost governments billions of dollars.
GCC states have traditionally relied on oil and natural gas for 80 to 90 percent of their state revenues, leaving them acutely vulnerable to energy price swings; many economists have been urging GCC governments to introduce new taxes to diversify their revenue bases.
The GCC has been discussing the idea of introducing VAT for about a decade without acting on it. But cheap oil has opened up state budget deficits among most GCC governments in recent months, and the weekend's Doha agreement may indicate they are now looking at the idea more seriously.
However, Saleh did not give any time frame for VAT to be introduced or specify the likely tax rate, which suggested that key details have still not been decided.
He said each GCC country would issue its own VAT law based on common principles of the Doha agreement.
The GCC officials also agreed to ask the International Monetary Fund, a vocal proponent of more taxes in the Gulf, to prepare studies of the effects of low oil prices on GCC member states, especially on their financial stability, domestic energy prices and tax policies, Saleh added.
He said ministers of justice were discussing the idea of establishing a joint GCC judicial body handling economic issues. He did not elaborate.