Grounded Container Ship in Suez Canal Refloated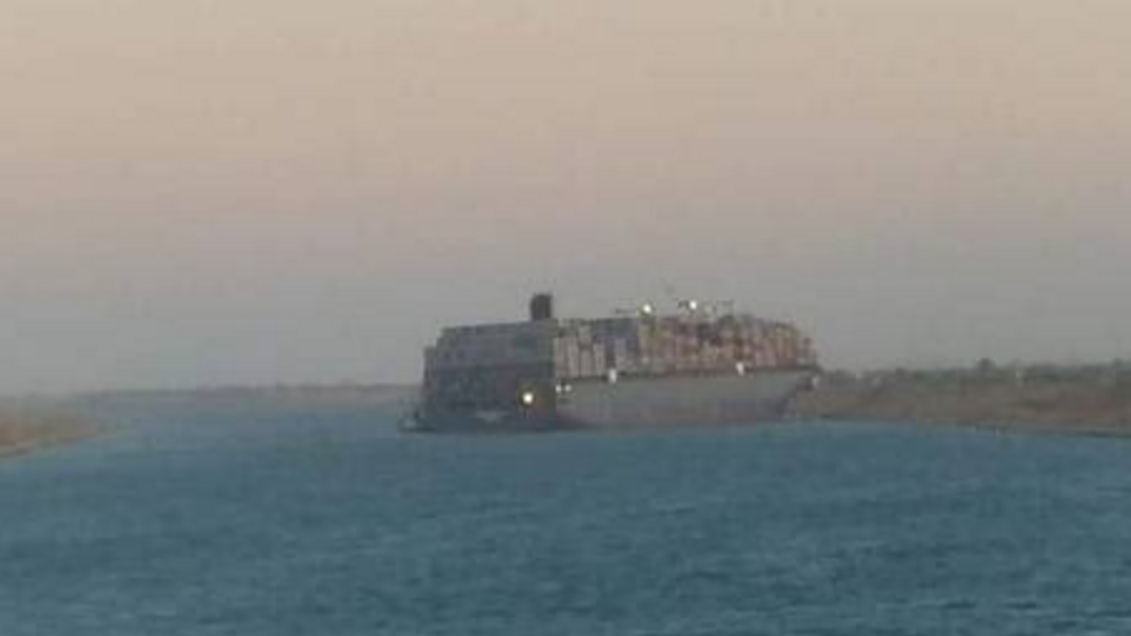 The shipping agency GAC reports that the grounded 12,500 TEU container ship MSC Fabiola was refloated in the early hours of Saturday, April 30, and resumed her southbound journey on the Suez Canal with an escort of five tugs.
GAC suggested Friday that the grounding was caused by engine trouble, and the Suez Canal Authority confirmed Sunday that it was due to an equipment malfunction. She has reportedly not sustained major damage from the incident.
The Suez Canal Authority said that the Southbound Convoy – stalled at Great Bitter Lake due to the grounding – resumed its transit shortly after, and that the Northbound Convoy would be rescheduled.
The latest Daily Report of Ships and Net Tonnage from the Authority's public site reported a total of 57 vessels transiting the canal on April 30, including both northbound and southbound vessels.
On Friday, 24 hours after the grounding, vessel tracking data from MarineTraffic showed the Fabiola against the canal's western bank, midway between Great Bitter Lake and Suez, a single lane area not included in the New Suez Canal expansion project. The expansion's parallel canals permitted traffic to continue unimpeded during a similar incident in February, when the New Katerina grounded just north of Ismailia.
The Fabiola's AIS transmissions May 2 show her at anchor off Adabiya, in the Gulf of Suez.
Analysts suggested that the effect on operators of a blocked canal could be costly. In a blog post April 29, Mark Deverill, Director of Maritime Data for Genscape, said that "if the canal is blocked for a long period, then the alternative route between Europe and Asia involves going around the Cape of Good Hope, adding over 4,000 miles to the voyage to most European ports . . .A large ship doing 15 knots may use 40+ tons of fuel a day [adding] $72,000 to cover the extra 4,000 miles."
"Some of that extra cost would be discounted against canal fees, but it is evident that there are long delays and high costs involved in not using the canal," he added.
The Canal Authority has recently begun a discount program for certain North America-to-Asia bound container vessel transits, in order to win back some of the traffic opting for the Cape of Good Hope route due to low bunker costs.