Grounded Bulker Suffers Hull Breach off Solomon Islands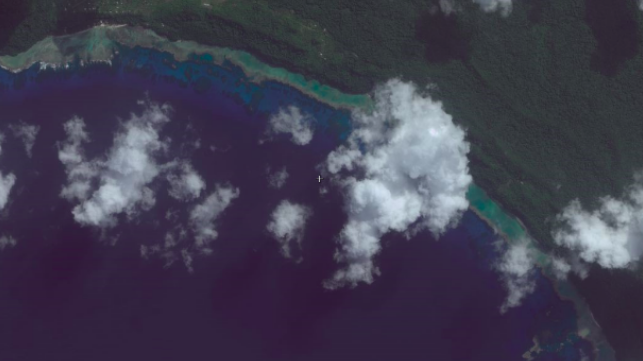 The bulker Solomon Trader, a bauxite carrier that recently went aground in the Solomon Islands, has suffered a hull breach and may have begun to leak oil, according to local officials.
On February 5, the Trader went onto a reef off the western side of Rennell Island, the southernmost island in the Solomons. Rennell is located about 100 nm due south of Guadalcanal, and its eastern half is a protected UNESCO World Heritage Site. The Solomon Trader is loaded with bauxite ore, and the main pollution hazard stems from her bunker fuel.
According to the Guardian, situation reports indicate the smell of fuel oil has been detected up to 0.8 km away from the vessel, and discolored water has been observed up to 0.6 km to the southeast. However, National Disaster Management Office director Loti Yates told Radio NZ that no spill has yet been observed. Yates confirmed that the hull of the Trader has been breached and that her engine room is flooded.
Tropical Cyclone Oma recently finished a slow two-week passage through the Solomon Islands, and while it caused no casualties, the extent of the damage is reportedly serious in several islands in the archipelago's central and eastern areas. The cyclone's winds and rough seas are believed to have been a contributing factor in the Solomon Trader's grounding, and have reportedly delayed the damage assessment process and salvage response.
Local media reports suggest that salvors from Australia and the United States have been contracted to assist with removing the bulker. The Australian government is also contributing one cargo plane carrying cleanup supplies, along with the servies of one surveillance plane and one Royal Australian Navy vessel for the response.