Greek Bulker Gets Caught in Moroccan Territorial Dispute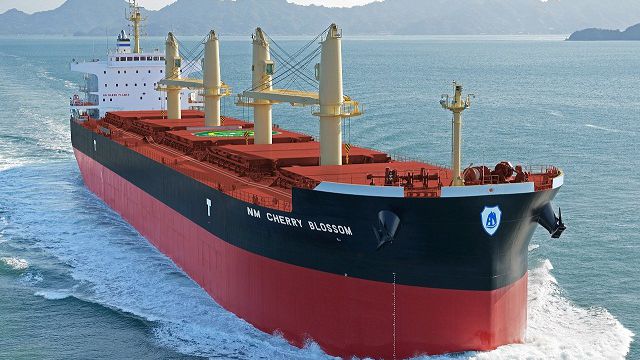 A handysize bulker with a load of phosphate has gotten caught up in an obscure, decades-old dispute over the sovereignty of Western Sahara, a sparsely-populated region within the borders of Morocco.
Western Sahara – just southeast of the Canary Islands, adjacent to Mauritania – is claimed by Morocco and by the Polisario Front, the governing party of the semi-sovereign Sahrawi Arab Democratic Republic. The two sides went to war over the region's control in the 1970s, and Morocco built a 1,600 mile wall down the middle of Western Sahara to keep Polisario raiders out of the western (and economically productive) part of the area. The Polisario Front maintains control of areas east of the so-called Moroccan Wall, and it still claims the entirety of Western Sahara. Its statehood is recognized by 84 nations and by the African Union.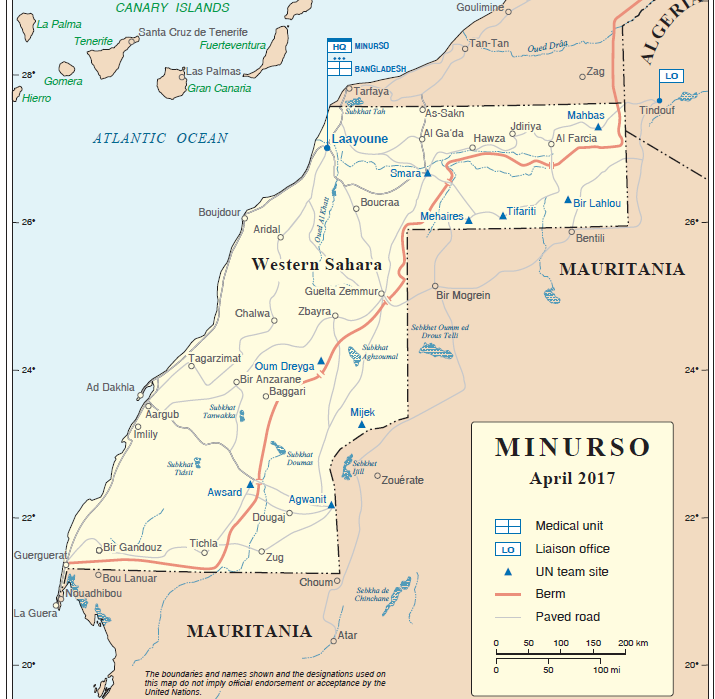 Courtesy United Nations Mission for the Referendum in Western Sahara (MINURSO). The red line represents the Moroccan Wall.
The bulker in question – the 2015-built Supramax NM Cherry Blossom – departed Laayoune, Western Sahara on April 14 bearing a load of phosphates for buyers in New Zealand. She made a port call in Port Elizabeth, South Africa on May 1, and the Polisario Front petitioned a South African court to arrest her, claiming that she was illegally carrying a cargo from a disputed territory.
The cargo was shipped by Moroccan state-owned mining firm Office Cherifien de Phosphate (OCP), which is one of the biggest phosphate producers in the world. A lawyer for OCP told Reuters that the arrest was a "temporary measure made on the basis of only one party's allegations," and suggested that the firm expects the vessel to be released promptly. He maintained that the cargo was shipped in accordance with all relevant international rules and norms.
As of Thursday, the Cherry Blossom's AIS signal showed her still at anchor off Port Elizabeth. Her operator, an Athens-based shipping firm, was not immediately available for comment.