Government Demands $161 Million from Sewol Operator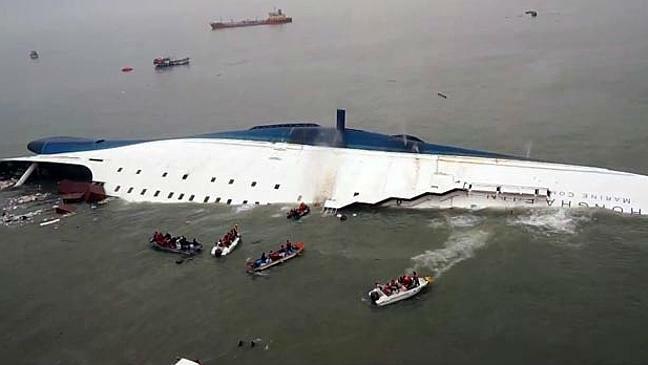 The South Korean government has filed a law suit against the operator of the ferry Sewol demanding it reimburse the government for the compensation given to the victims of the disaster.
The 6,825 ton ferry sank off the South Korea's southern coast in April 2014, killing 304 passengers, mostly school children on a field trip.
Yonhap news service reports that the Ministry of Justice filed the lawsuit with the Seoul Central District Court, demanding that Cheonghaejin Marine Co. and its 22 employees pay 187.8 billion won (US$161 million).
The amount asked will increase if government spending on the incident increases, the ministry said.
The suit follows the recent decision by the nation's top court to uphold a life sentence for the captain of the ferry.
The government is also planning suits against the heirs of Yoo Byung-eun, former chairman of Semo Group and others held liable in causing the accident. Semo is the now-defunct predecessor of ferry operator Chonghaejin Marine Co.
The sinking of the ferry resulted widespread public and political reaction within South Korea. Many criticize the actions of the captain and most of the crew of the ferry. More criticize the ferry operator and the regulators who oversaw its operations. Additional criticism has been directed at the South Korean government and media for its disaster response and attempts to downplay government culpability.
On May 15, 2014, the captain and three crew members were charged with murder, while the other 11 members of the crew were indicted for abandoning the ship. An arrest warrant was also issued for Yoo Byung-eun, the owner of Chonghaejin Marine, but a nationwide hunt to find him ensured and on July 22 2014, police revealed that he had committed suicide.