Global Conservation Summit Sets Sustainability Agenda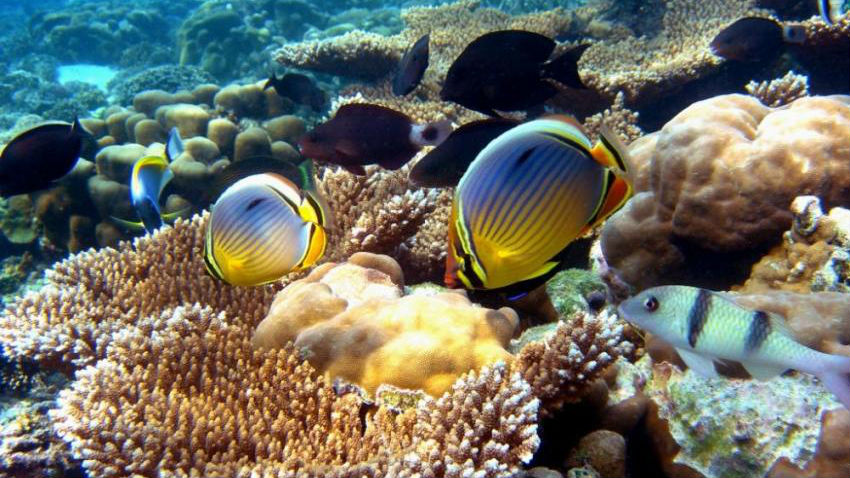 Last week's International Union for Conservation of Nature (IUCN) World Conservation Congress in Hawaii set the global conservation agenda for the next four years.
The Congress closed with the presentation of the Hawai'i Commitments. This document, titled Navigating Island Earth, was shaped by debates and deliberations over 10 days, and opened for comment to some 10,000 participants from 192 countries.
It outlines opportunities to address some of the greatest challenges facing nature conservation and calls for a commitment to implement them. It encapsulates the collective commitment by all who attended the Congress to undertake profound transformations in how human societies live on Earth, with particular attention to making our patterns of production and consumption more sustainable.
"Some of the world's greatest minds and most dedicated professionals met here at the IUCN Congress to decide on the most urgent action needed to ensure the long-term survival of life on Earth and our planet's ability to sustain us," says Inger Andersen, IUCN Director General. "This IUCN Congress has come at a pivotal time in our planet's history as we find ourselves at a crossroad, facing challenges of unprecedented magnitude.
More than 100 resolutions and recommendations have been adopted by IUCN Members – a unique global environmental parliament of governments and NGOs – calling on third parties to take action on a wide range of urgent conservation issues.
Key decisions included closure of domestic markets for elephant ivory, the urgency of protecting the high seas, the need to protect primary forests, no-go areas for industrial activities within protected areas and an official IUCN policy on biodiversity offsets.
The IUCN Congress put new issues on the global sustainability agenda, including the importance of linking spirituality, religion, culture and conservation, and the need to implement nature-based solutions – actions that protect and manage ecosystems, while effectively addressing societal challenges, such as food and water security, climate change, disaster risk reduction, human health and economic well-being.
Key resolutions and recommendations adopted by the IUCN Congress include: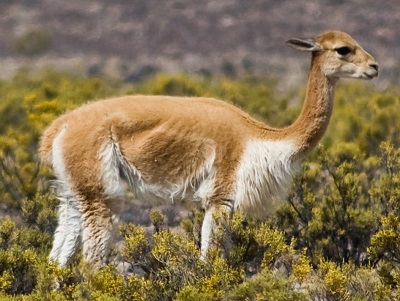 Illegal wildlife trade
Following intense deliberations, IUCN Members have urged all governments to close domestic markets of elephant ivory, seen as creating opportunities for laundering illegal ivory. Elephants are killed for their tusks across Africa, threatening both the survival of savannah and forest elephants and park rangers.
Combatting illegal wildlife trade was also at the heart of an IUCN decision on the alarming increase in the poaching of the South American, camel-like mammal vicuña for its fiber. IUCN Members have called for measures to be put in place to promote the sustainable use of the species, and eliminate the illegal trade, including greater traceability of vicuña fiber and cross-border collaboration.
Hunting for captive-bred lions
IUCN members have called for legislation to ban – by 2020, and particularly in South Africa – the breeding of lions in captivity for the purpose of 'canned shooting', regarded by hunters as an ethically repugnant embarrassment.
The high seas
Members have also identified the need for internationally binding legislation to preserve the high seas, and have set an ambitious target of 30 percent of marine areas to be protected by 2030. Nearly two-thirds of the world's ocean lies beyond the jurisdiction of countries.
Indigenous peoples
IUCN Members have also agreed to create a new category of IUCN membership for Indigenous peoples' organizations, boosting support for Indigenous peoples' rights on the international scene. A large number of resolutions adopted by IUCN Members have also contributed to strengthening Indigenous peoples' rights.
No-go areas
Another decision by IUCN Members has put all land and seascapes classified under any of IUCN's categories of protected areas off limits for damaging industrial activities – such as mining, oil and gas, agriculture – and infrastructure developments – such as dams, roads and pipelines. To date, only World Heritage sites have been formally recognized as no-go areas.
Biodiversity offsets
IUCN Members have also agreed on a policy on biodiversity offsets, emphasizing that priority must be given to avoid biodiversity loss. Offsets must be a measure of last resort, and in certain cases, they are not appropriate – according to the Members.
Natural capital
IUCN Members have also agreed to develop a policy defining natural capital, taking into account ecological, ethical and social justice issues. Members have noted emerging standards which aim to integrate the value of nature in the decision-making of business and financial institutions and the need for an improved understanding of natural capital.
Fourteen new ocean Hope Spots – marine areas critical to the health of the ocean and deserving special protection – were announced today by Mission Blue and IUCN. The Hot Spots include Hatteras in North Carolina and Malpelo off the coast of Columbia.
"This Hope Spot nomination process has been a way to encourage people to take responsibility and ownership of their environment," says Sylvia Earle, Founder of Mission Blue and National Geographic Society Explorer-in-Residence. "The ocean is in trouble, but you can do something about it. Join us as a global community to become leaders towards this common goal. We want people to own their ocean and for Hope Spots to become a shared vision. This partnership between IUCN and Mission Blue is a solution to the serious problems facing the ocean."
There are currently 76 Hope Spots around the world, including Moreton Bay Marine Park in Australia, the glass sponge reefs of Hecate Strait and Queen Charlotte Sound in Canada and the Jardines de la Reina in Cuba.
U.S. President Obama's announcement to expand the Papah?naumoku?kea Marine National Monument – now the largest protected area in the world – set the scene for the IUCN Congress.
Other announcements included the commitment from Governor Ige of Hawaii to protect 30 percent of Hawaii's highest priority watershed forests by 2030, effectively manage 30 percent of Hawaii's nearshore waters by 2030, double local food production and achieve 100 percent renewable energy in the electricity sector by 2045.
The next IUCN World Conservation Congress will take place in 2020.
The full text of all motions can be accessed here.