Fuel Lightering Begins on Grounded Bulker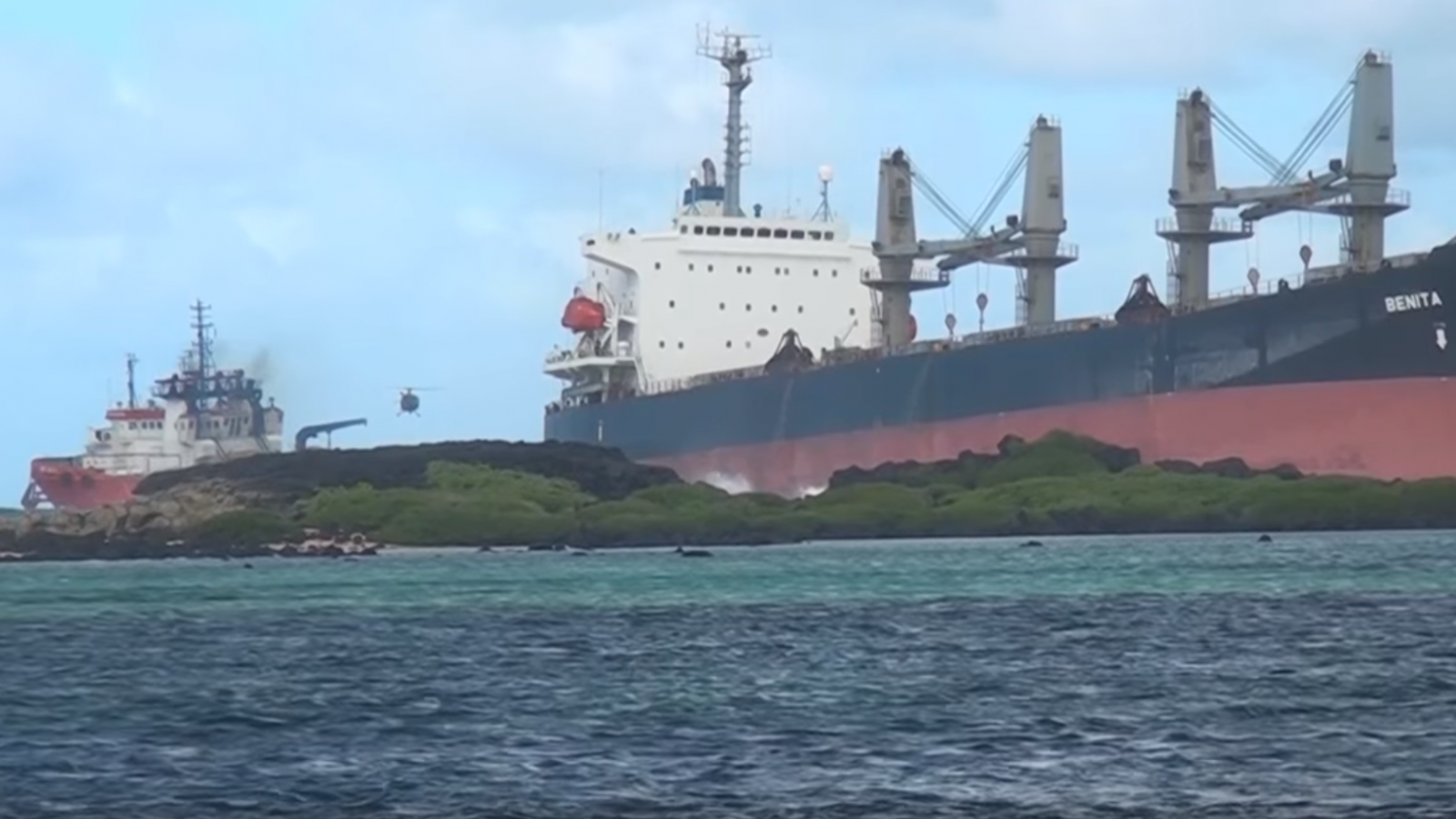 On Monday, pumping equipment was airlifted aboard the grounded bulker Benita to facilitate lightering of her fuel to shoreside tank trucks. However, operations at the site near Le Bouchon, Mauritius were suspended for the day due to rough conditions.
Pumping resumed Tuesday, and 17 of the 125 tonnes of fuel aboard were removed, local media said. The operation is expected to be completed by the end of this week at the latest.
A local oil processing company will handle the bunkers shoreside, and the vessel's insurers will bear the cost of the fuel lightering.
Imagery of the lagoon near the site of the grounding shows oil contamination of the beaches. Salvors have deployed containment boom and reclamation crews are cleaning the rocks and shoreline near the vessel.
Prem Koonjoo, the Minister of Fisheries and Ocean Economy, said Monday that local fishermen will receive compensation for the damage to the environment. He said that given growth at the nearby port, it was time for the island nation to invest in preventive measures to avoid a recurrence of the grounding.
Minister of the Environment Alain Wong personally inspected the wreck site over the weekend by diving near the vessel with a coast guard team. He called Monday for a second opinion from other salvage companies as to the disposition and possibilities for removal of the wreck, said local news outlet Defi Media. Five Oceans Salvage has been contracted for the Benita incident, and they have assets on site already, including one 100 ton bollard pull salvage tug, the Ionian Sea FOS.
Wong commended the National Coast Guard to their speedy response – which included the arrest of an engineering crewmember charged with assaulting and threatening to kill one of his crewmates.