Forty Seafarers Abandoned in UAE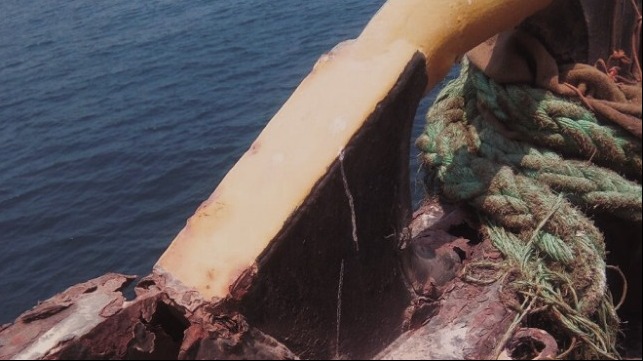 The U.K.-based charity Human Rights at Sea has documented a case of 40 seafarers abandoned in dire circumstances in the UAE.
The charity was contacted by crew members from three Dubai-based Elite Way Marine Services EST vessels. They sent an urgent appeal for help. Their vessels, the deck cargo vessels Azraq Moiah and Tamim Aldar and the offshore supply vessel Al Nader, are at anchorage at the port of Sharjah in the UAE.
The seafarers say that food and medical supplies are running low. Dock supplies are scarce, and the seafarers have to cook on top of a self-made burning fire pit. Some have been on board for over two years, without pay for over one year, without shore leave and without communication with their families.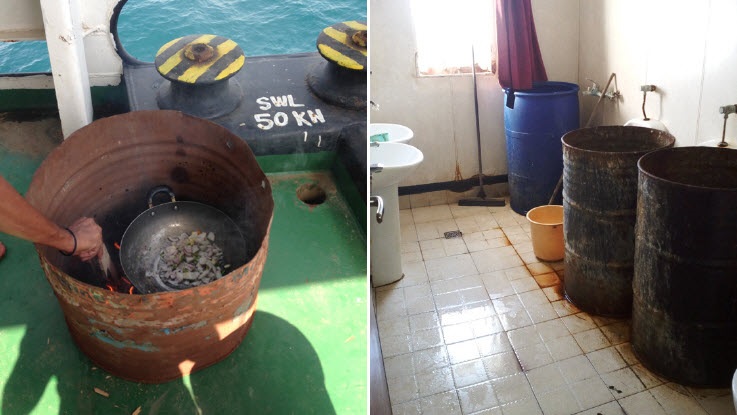 Sanitary conditions are absent from all three vessels. There are insufficient supplies of food and fresh water and no medical assistance. The crew has reported that they have also been deprived of their travel and identification documents, which were confiscated by UAE authorities. One crew member unexpectedly lost his father, and the management company did not arrange his sign off so that he could attend his father's funeral back home.
The seafarers claim that due to lack of fuel there are daily power cuts and that during the hot months of summer they had been left without enough fresh water to hydrate. Due to blackout conditions, the Al Nader was involved in a collision with another vessel on October 16.
HRAS has documented statements from some of the seafarers. Sourabh Naskar, a crewmember from the Tamin Aldar, said: "We haven't got enough food and water, no blanket, pillow or toothpaste. They have never done any type of fumigation, and consequently our cabin is full of bed bugs. It is impossible to sleep on my bed. I can't take this situation any more, and now I'm really very sick mentally and physically. Sir, I come from a poor family. I need my salary for my family and now my family situation is also not very good. Sir I want my sign off with my pending salary."

Local authorities and the Consulate of India have been aware of the vessels' circumstances since April 2018, reports HRAS, and according to Captain Ayyapan Swaminathan, master of Azraq Moiah, the Federal Transport Authority in UAE has taken legal action and banned Elite Way Marine Services EST in the UAE on the grounds of seafarers abandonment. The seafarers say that the owner and management are telling the FTA that they will sell the vessels and resolve the issue soon. Yet so far there has been no action.

HRAS is concerned about the increasing phenomenon of seafarers abandonment and will be closely monitoring the case and continuing to advocate for justice.