Former Starbucks President Joins Blue World Voyages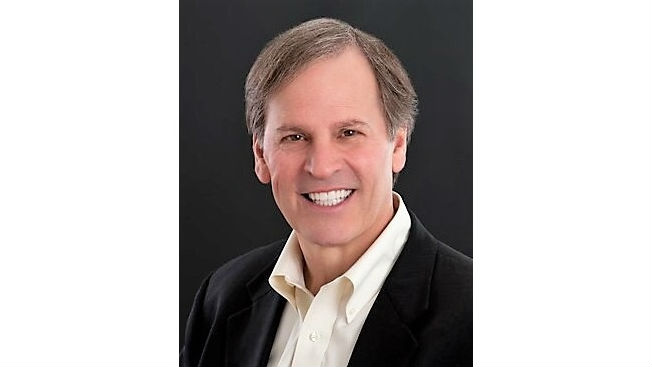 John B. Richards, former president of Starbucks, N.A. and other iconic companies, has taken the helm of Blue World Voyages, coming onboard as CEO.
Richards will be working closely with chairman and founder Gene Meehan to introduce a new, distinctive cruise industry niche: the first cruise line fully dedicated to sports, wellness and active-lifestyle consumers.
Richards is an accomplished senior executive with experience building high-end consumer brands, including hospitality, travel, cruise and fitness. As Chief Marketing Officer for Royal Viking Line in the early years of cruising, he helped execute the resurgence and successful turnaround of the brand, partially by engaging a younger audience and executing a unique loyalty program to drive sales; pacesetting and innovative strategies at the time.
"We are intentionally trying to break some of the rules of traditional cruising, and for that reason, we have been looking for a CEO who will help us see and implement things differently. John's track-record for growing companies into category leaders makes him the ideal person to lead Blue World Voyages as we enter the global marketplace," said Meehan. "We are confident that with John onboard, we will achieve our goal of expanding to a three-ship operation within five years and in doing so create a new specialty market for active lifestyle cruising."
With the first 350-passenger, 5-Star ship scheduled to launch in 2018, Meehan plans to have a second and third ship in the water by 2022. Consistent with the Blue World Voyages concept, the fleet will roam the world, with the company evaluating ports of call based on the availability of outdoor activities such as cycling, hiking, golf and watersports, access to areas conducive to yoga and meditation and cultural and learning opportunities.
"By embedding the concept of wellness into every aspect of the cruise experience, including the itineraries, Blue World Voyages brings something authentically different to cruise travel consumers," said Richards. "I am in synch with Gene's distinctive point of view about what he wants to accomplish, and about who he wants to accomplish it for. I see this as an exciting opportunity to create a product that not only supports and contributes to healthful living, but that will excel in integrating its offerings to the rapidly expanding marketplace of consumers who are committed to fitness and wellness."
Richards, who is best known for orchestrating the meteoric retail growth of Starbucks - taking that emerging start-up from 500 outlets to a national chain of 3,000 stores and growing revenues from $400 million to $2.5 billion in three years, also achieved luxury brand leadership for Four Seasons Hotels. During his ten-year tenure, he helped expand the company from eight hotels in three countries to 42 hotels in 22 countries.
Richards accomplished similar results in the rejuvenation of the Elizabeth Arden spa and salon business. As CEO, president and board member for Elizabeth Arden Red Door, he helped restructure this multi-million dollar entity, the largest luxury spa provider in North America.
Firmly anchored in health and wellness, just prior to joining Blue World Voyages, Richards was CEO and Director for The Joint Chiropractic, an operator and franchisor with more than 325 clinics in 30 states. He refocused that company's overall strategy and led a successful IPO. Before that, he was a board member for Life Time, The Healthy Way of Life Company, a high growth company focused on fitness and the concept of healthy living. In addition to his decades of expertise in hospitality and health-related companies, Richards held positions with powerhouse firms McKinsey and Company and the New England Consulting Group.
Richards holds an MBA from the Wharton School of the University of Pennsylvania where he was a Public Policy Fellow and Common Market intern; and a BA from Bucknell University where he was president of Phi Gamma Delta Fraternity and a starting mid fielder on the school's first championship Lacrosse team. An avid sportsman playing football and rugby in addition to Lacrosse, he later played Lacrosse semi-professionally, and still maintains his interest in sports through tennis, golf and cycling.
"People have figured out that they need to take ownership of their health," said Richards. "The timing is right for quality hospitality groups to recognize and address this fact. Blue World Voyages is setting the precedent in the cruise industry. They are doing something completely different, and I am excited to be part of this new venture."