Foreign Exchange Crisis Leaves Pakistan Struggling to Pay for Imports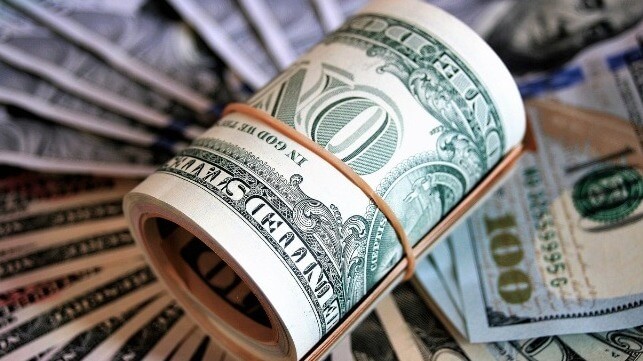 A severe foreign exchange crisis in Pakistan is hitting importers hard, particularly for oil and for containerized freight, and it has the potential to reshape substantial parts of the nation's trading ties.
Pakistan's national reserves of dollars - the currency of choice for foreign trade - have fallen to less than $4.5 billion, the lowest level in eight years. A combination of political upheaval, natural disasters, inflation and high energy prices have rocked the nation's economy, while a steady outflow of foreign debt payments have depleted its reserves. "This is a very grave situation. If things get worse, Pakistan will need to have its loans restructured," said Mohammad Sohail, head of Pakistani brokerage Topline Securities, speaking to Barron's.
With limited access to dollars, Pakistani banks are unable to guarantee payments to foreign shipping lines, resulting in a hold on import shipments. Cargo is piling up on the docks, the Pakistan Ship's Agents Association (PSAA) has warned the government's finance ministry, and Pakistani customs figures indicate that more than 8,000 import containers are currently stuck awaiting clearance. Agents warn that some container lines might even consider altering service levels to Pakistan's ports because of the holdup.
Oil refiners and fuel distributors face the same difficulty. Oil is the largest single import expense for Pakistan, but without access to dollars, banks can't guarantee letters of credit for oil and refined products. Cheap Russian barrels might be part of the solution: Pakistan may soon follow India's lead and switch to deeply discounted Russian oil, which is trading at half the price of Brent. According to Pakistani oil minister Musadik Malik, the country could source up to a third of its crude from Russian suppliers.
During a visit to Islamabad last weekend, Russian Energy Minister Nikolay Shulginov said that talks on the details are nearly complete and oil exports will begin soon. "We have already decided to draft an agreement to sort out all the issues that we have with regard to transportation, insurance, payments and volumes," Shulginov said in a statement. "We have already established a timeline of this agreement by the end of March."