Fireboat Stolen for a 40-Mile Joyride in Portland, Oregon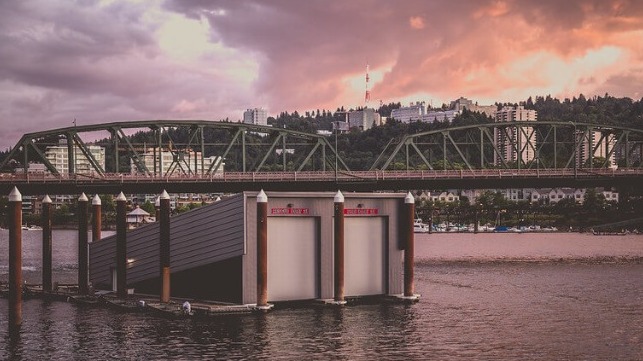 [Brief] Vehicle theft rates in Portland, Oregon have made national headlines, and the trend appears to extend to watercraft too - even watercraft owned by first responders.
Overnight Tuesday, an individual "unlawfully" entered the Portland Fire & Rescue boathouse on the Willamette River, just opposite the city's downtown core. The suspect stole a small rescue boat and drove it all the way north to the Willamette's confluence with the Columbia River.
With Coast Guard boats in pursuit, he continued north to the Port of Kalama, Washington, where he ran the launch aground. The total distance of the chase came to about 40 miles.
RECOVERED… the boat was found beached near Sportsmens Club Rd in Kalama. Suspect taken into custody. A witness told me he heard my reports on @KATUNews, looked out his window and saw the boat with blue lights on. He called 911, said boat looked slightly damaged #LiveOnK2 pic.twitter.com/7M8pWsSd2M

— Mike Warner (@MikeKATU) September 14, 2023
After a foot pursuit, the suspect was caught and detained at about 0750 hours in the Kalama area, according to the Multnomah County Sheriff's Office. Portland Fire & Rescue reported that he was apprehended by coastguardsmen.
The boat was taken under tow and brought to a pier in Kalama for inspection and evaluation. At minimum, it suffered propeller damage, according to the fire department.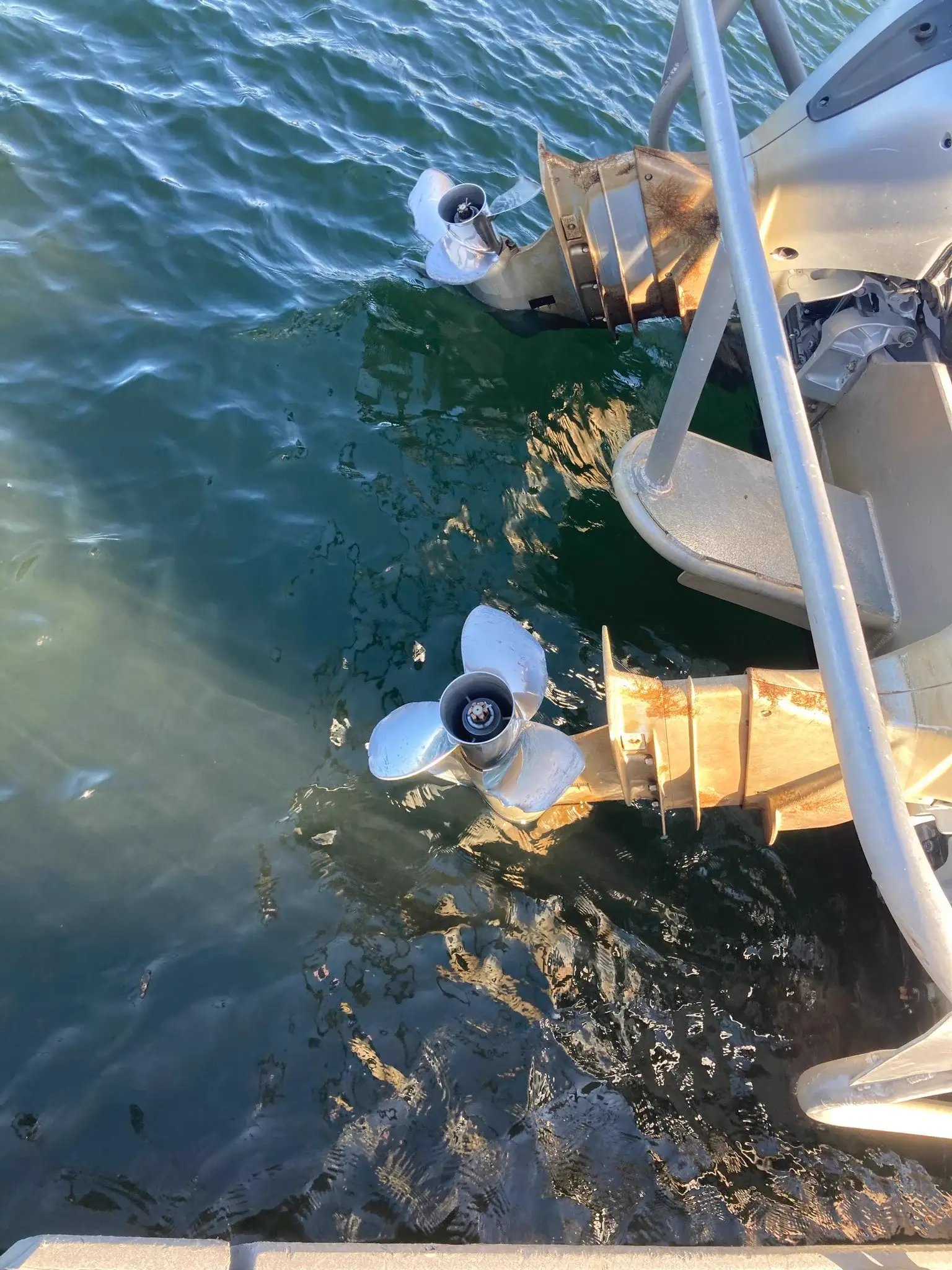 Prop damage on the twin outboards of PF&R Rescue Boat 21 (PF&R)
The suspect will be transferred to Oregon law enforcement authorities for processing.