Euronav Files Second Merger Arbitration While Expecting First Decision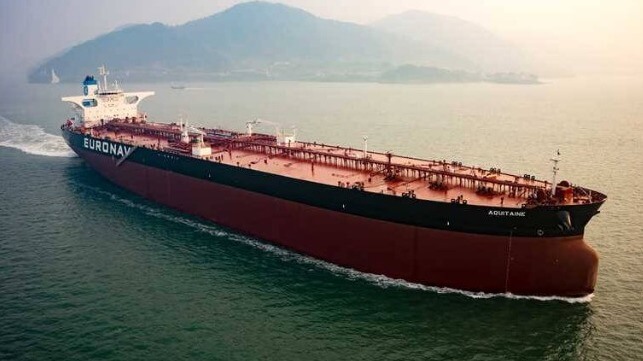 The back and forth in the dispute over the failed proposal for the combination of Euronav and Frontline continues to create uncertainty for one of the largest tanker operators. In the latest move, Euronav confirmed that it proceeding with a second arbitration action against Frontline while it expects a judgment on its emergency arbitration proceeding by early next week.
The disputes stem from the January 9 announcement that Frontline would not proceed with the planned share exchange offer as a first step to combining the two companies. Since then, the board of Euronav has found itself caught between Frontline's assertions that its decision to terminate the combination agreement was "entirely lawful," pressure from its largest shareholder CMB and the Saverys family for a change in the board and strategy, and the board's legal obligations to protect the value of shareholders' investments.
Euronav's board said in announcing that it had filed the second arbitration request under Belgian securities law, "As a precautionary measure the Supervisory Board has therefore taken the decision in relation to the filing of the request for arbitration on the merits against Frontline." The move came in response to Frontline's filing with the U.S. Securities Exchange Commission and reporting to Euronav share purchases which give the company voting control of approximately 25 percent of the outstanding shares in Euronav. The board said the share purchases could qualify Frontline as a related party under securities law.
"Euronav has assessed that Frontline's unilateral action in pursuing the termination of the combination agreement has no basis under the terms of the combination agreement and that Frontline failed to provide a satisfactory reason for its decision to pursue termination," the board reiterated in its latest announcement. They continue to assert that the board finds nothing to justify "the envisaged action," for Frontline to walk away from the proposed combination.
The company referenced the latest filing when it announced that it had filed for urgent interim and conservatory measures on January 17 after Frontline's "unilateral action in pursuing the termination of the combination agreement." The emergency agreement requested suspending the termination pending a determination on the merits of the action under the combination agreement.
This week on Thursday, February 2, Euronav is set to report fourth quarter financial results. That would be days before the potential ruling on the emergency arbitration application. The company is also facing a February deadline to respond to CBM's call for a shareholder meeting at which it proposes replacing the entire supervisory board with a slate nominated by the Saverys. It is the second time they have attempted to oust the board failing in the prior effort in the spring of 2022 before the combination agreement was finalized.