Euronav Files for Emergency Arbitration Against Frontline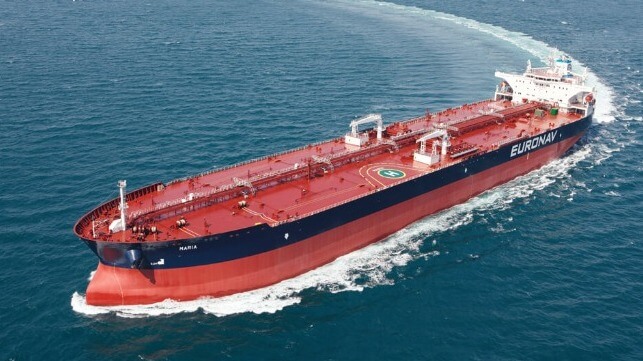 Euronav confirmed that it is filing for "emergency arbitration," against Frontline in the ongoing battle over the tanker company's decision not to proceed with the combination of the companies, which would have resulted in the largest publicly-traded operator of crude oil tankers. Euronav's board finds itself caught in a difficult situation between John Frederiksen's companies which said last week they decided not to proceed with the transaction and the Saverys family which yesterday called for an extraordinary shareholder meeting to oust all the members of Euronav's Supervisory Board.
"Euronav reiterates its determination that Frontline's unilateral action in pursuing the termination of the combination agreement has no basis under the terms of the combination agreement and that Frontline failed to provide a satisfactory reason for its decision to pursue termination," the company said in its announcement. Under Belgian corporate law, they confirmed that on January 17, Euronav "filed an application request for urgent interim and conservatory measures in relation to Frontline's unilateral action in pursuing the termination of the combination agreement."
Euronav is requesting to suspend the termination pending a determination on the merits based on the terms of the combination agreement. The company said that another request regarding such merits of Frontline having unilaterally terminated the combination agreement will "be filed soon."
Frontline's board of directors issued a brief response saying that it is "analyzing this request with its legal advisors." Frontline once again confirmed its belief that the decision to terminate the combination agreement was "entirely lawful."
Frontline had previously said it decided not to proceed after the Saverys family reached the 25 percent threshold in share ownership, which would effectively block the ability to fully merge the companies. While Frontline could have taken control of Euronav, if it achieved 50 percent stock ownership through the combination offer, it would not have been able to consolidate the operation into a single public company. The Saverys argued that it would create a cumbersome structure with inherent conflicts of interest.
It will fall to arbitrators and lawyers to review the terms of the combination agreement and any clauses pertaining to the termination of the agreement. However, at the same time, the Saverys' filing yesterday started the clock ticking for the potential for a shareholder meeting for Euronav. Under Belgian, Euonav has three weeks to respond to the Saverys' call for the meeting, which any shareholder with more than 10 percent of the company's stock is entitled to demand. The meeting would not happen for at least 30 days after the notice for the shareholders is made effective.