EU Ratifies WTO's Fishing Subsidies Agreement on the World Ocean Day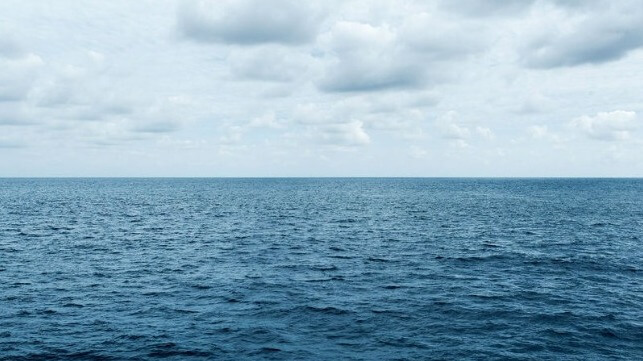 The European Union has become one of the first World Trade Organization (WTO) members to ratify the Agreement on Fisheries Subsidies. Officials highlighted the poignancy of the news coming against the backdrop of this year's World Ocean Day celebrations.
"On this day when the international community comes together to celebrate and protect our ocean, I warmly welcome the EU's formal acceptance of the Agreement on Fisheries Subsidies. It marks the start of delivering sustainable benefits for marine fisheries," said WTO Director General Okonjo-Iweala as she received the EU's ratification document in Paris.
The agreement was adopted at the 12th Ministerial Conference in June 2022 and aims to prohibit harmful fisheries subsidies, which are a key factor in the widespread degradation of the world's fish stocks. It became the first multilateral trade agreement with a focus on environmental sustainability.
The rise of IUU (Illegal, Unreported, and Unregulated) fishing in the past few decades have brought fishing subsidies into the global limelight. According to the UN Food and Agriculture Organization, over one-third of the world's fish stocks are over exploited, undermining the livelihoods of millions who depend on fishing.
Acceptance of the WTO Agreement by the EU is on behalf of its 27 members, marking a major development towards the Agreement's entry into force. At least two-thirds of the 164 WTO members must ratify the Agreement of Fisheries Subsidies for it to be implemented. With the EU's acceptance, the number of WTO who have ratified the agreement rose to 34.
"The EU played a pivotal role in spearheading this landmark WTO Agreement on Fisheries Subsidies, which will turn the tide on harmful practices such as illegal fishing," said Valdis Dombrovskis, Executive Vice-President and Commissioner for Trade of the EU. "I am very proud that we are among the first to accept the first-ever multilateral trade agreement to focus on sustainability, which will help to restore fish stocks across the world. It is proof that the WTO can deliver solutions for today's sustainability challenges and that, as we proceed with WTO reform, it provides a good basis from which to tackle other global challenges."
Officials note that governments spend an estimated $22 billion in public money every year to fund more fishing. The push to implement the WTO Agreement is geared towards redirecting public money from harm to help. One of the key tenets of the agreement is a prohibition of subsidies for fishing on the unregulated high seas.
With the EU's ratification of the agreement, it is likely to lead to the elimination of exemptions to the fisheries sector revision of the EU's Energy Taxation Directive.