Engine Room Fire Leaves MOL Boxship Adrift Off B.C.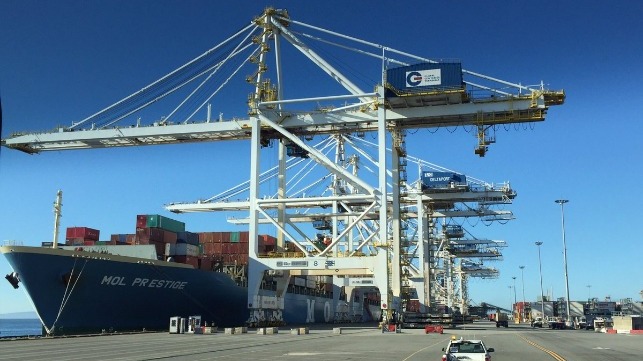 [Brief] The Canadian Coast Guard reported Thursday that the container ship MOL Prestige has suffered an engine room fire, setting her adrift about 200 nm to the southwest of Haida Gwaii.
At least three crewmembers were injured in the fire, and a helicopter crew dispatched by the Victoria rescue coordination center evacuated two individuals who had suffered burns to their hands. 21 crewmembers remain on board, and they still have electrical power from the ship's emergency generator, according to Canadian Coast Guard spokesman John Rose.
The fire has been extinguished, and while the Prestige is still adrift, her situation is stable, Rose said. The Canadian Coast Guard Ship Sir Wilfrid Laurier is on scene to assist, and a salvage tug is expected to arrive at 0800 hours Saturday.
The 2006-built Prestige is a 6,400 TEU container ship flagged in Singapore. PSC inspectors at the Port of Vancouver logged two deficiencies aboard the Prestige in December, including unspecified problems with gauges in her engine room equipment. U.S. Coast Guard inspectors in Seattle found issues with her auxiliary engines in August, and inspectors at Brisbane, Australia logged a deficiency related to fire dampers last March. None of these inspections resulted in detention.