Philippines May Share Offshore Oil with China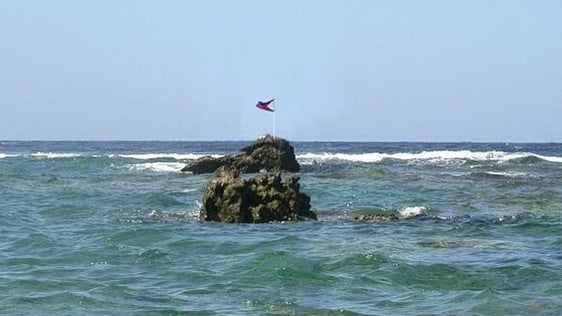 In recent days, the government of the Philippines has struggled to issue a coherent policy on economic cooperation with China in the South China Sea. On Monday, Philippine president Rodrigo Duterte said that if there are oil and gas deposits near Scarborough Shoal, a disputed land feature, the Philippines and China should develop them jointly and "just split" the proceeds. The day after Duterte's comments, his spokesman said that there was "no government policy" on sharing maritime resources with China.
China seized Scarborough Shoal in 2012, and it has built out a string of artificial islands in the nearby Spratly chain over the years since. In June, the Permanent Court of Arbitration in the Hague broadly rejected China's maritime claims in the South China Sea, including claims to resources within the Philippines' exclusive economic zone (EEZ).
Duterte has downplayed the ruling since he came to power in June, and instead he has placed an emphasis on improving relations with China. His comments on Monday appeared to be a further extension of that policy, but on Tuesday, presidential spokesman Ernesto Abella walked back Duterte's statements.
"There's no government policy regarding that matter at this stage," Abella said. "I suppose what he is referring to may be the possibility of business-to-business partnerships." He added that Duterte's government was not relinquishing the Philippines' rights under the Permanent Court of Arbitration's ruling. "These are our properties, technically," Abella said.
Duterte's administration has explained the shift away from confrontation by pointing out that the Philippines lacks the military power to force China to abandon its claims. "We cannot stop China at this point in time and say 'Do not put that up.' We will continue to pursue peaceful means at which all of these can be prevented [sic]," said Philippine foreign minister Perfecto Yasay during a recent visit to Singapore. China has a large naval presence in the South China Sea, and recent satellite imagery shows that it has been installing advanced air defense systems on its holdings in the Spratly Islands.