Djibouti Ordered to Pay DP World $530M in Port Dispute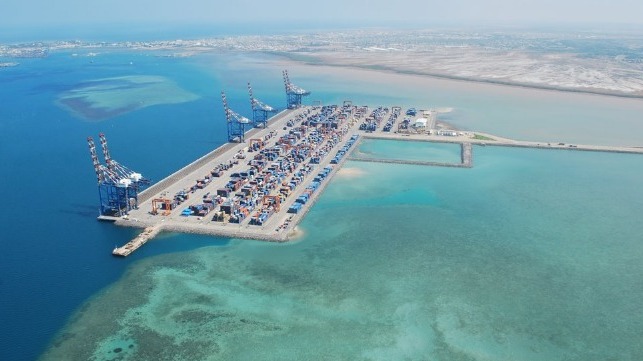 A court in London has awarded global ports operator DP World $385 million in compensation for the government of Djibouti's decision to shut it out of previously-agreed development opportunities. When adding in unpaid royalties, the total award comes to $533 million.
Last February, Djibouti's government unilaterally terminated DP World's lease for the operation of DCT, the small African nation's primary container terminal. The two parties had fought for years over the terms of the lease and allegations of impropriety in its signing; at the time, the office of president Ismail Omar Guelleh said that the move was intended to serve "the higher interests of the nation, in particular those relating to the sovereignty of the state and the economic independence of the country." The government-controlled company Port de Djibouti SA (PDSA) took over its operation, and DP World sued in a London court to regain control of its assets.
On August 31, the High Court of England & Wales issued an injunction against PDSA, ordering that it must not act as though its JV with DP World had been terminated, must not remove any DP World board members, and must not use London-based Standard Chartered Bank to transfer funds to Djibouti. Djibouti broadly ignored the ruling, and it has proceeded to cooperate with China Merchants Port Holdings (CM Port) on port-related development projects, despite its exclusive concession agreement with DP World.
One of those projects included the construction of an adjacent terminal, the Doraleh Multipurpose Port (DMP), which was built and operated by CM Port. DP World initiated separate arbitral proceedings before the London Court of International Arbitration about Djibouti's partnership with CM Port on the deal, and the court has now issued a binding ruling finding that Djibouti erred. According to the government of Dubai, the court found that Djibouti improperly gave CM Port the right to develop the Doraleh Multipurpose Port without first offering the opportunity to DCT, in which DP World holds a 33 percent stake.
"In respect of the development of the Djibouti Multipurpose Port (DMP) facility, the facts are clear. At no stage before the decision was made to go ahead with that facility with China Merchants did Djibouti offer DCT the right to develop the proposed container facilities at the DMP. Djibouti was therefore in breach of the [agreement]," said the government of Dubai, describing the court's decision.
An additional arbitral proceeding continues over Djibouti's partnership with CM Port for a free trade zone. DP World has threatened to launch a third suit if Djibouti works with another company to build a new container terminal, as Djibouti Ports and Free Zone Authority chairman Aboubakar Omar Hadi indicated last year.