Djibouti Government Nationalizes Port Company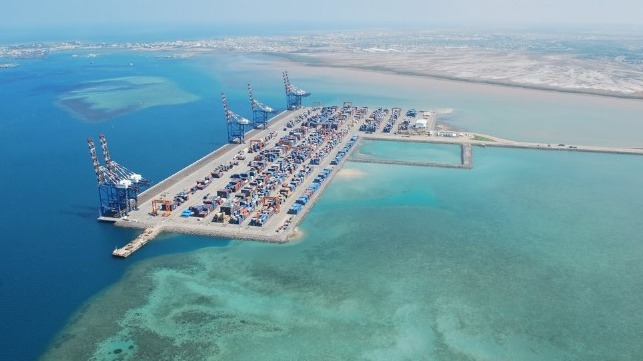 The Republic of Djibouti has nationalized the company that owns a majority stake in the Port de Djibouti SA (PDSA). This latest move in its clash with DP World follows an order from the President issued on September 9 which calls for the immediate nationalization of all the shares and social rights of PDSA in the Doraleh Container Terminal (DCT) joint venture with DP World.
This government says that the decision aims to protect the fundamental interests of the nation of Djibouti and the legitimate interests of its partners and to ensure that the situation of the DCT joint venture company aligns with reality, as it has not been in charge of the container terminal of Doraleh since the termination of the concession contract in February 2018.
DP World will therefore have the State of Djibouti as a single interlocutor for all the discussions regarding the consequences of the concession contract termination.
Djibouti terminated the DCT contract due to what it calls "severe irregularities," and says the contract was prejudicial to the fundamental interests of the Republic of Djibouti, to the development of the country and to its ability to control its most strategic infrastructure asset.
"DP World's "strategy", which consists in trying to oppose the will of a sovereign state, is both unrealistic and destined to fail. In any case, the proliferation of legal procedures, the 'fake news' campaigns and the intimidation attempts against Djibouti will have no effect on the case. That is why a fair compensation outcome is the only possible option for DP World, in line with the principles of international law."
The move follows a decision earlier this month by the High Court of England & Wales which granted an injunction restraining PDSA from treating its joint venture shareholders' agreement with DP World as terminated.
The High Court has further prohibited PDSA from removing directors of the DCT joint venture company who were appointed by DP World. PDSA is not to interfere with the management of DCT until further orders of the Court or the resolution of the dispute by a London-seated arbitration tribunal.
On February 22, the Djibouti government seized control of the DCT from DP World, which had been awarded the concession in 2006. The move came after the government had attempted to force DP World to renegotiate the terms of the port concession. The port has three berths and an annual capacity of 1.2 million TEUs.
This is the third legal ruling in relation to the DCT following two previous decisions from the London Court of International Arbitration, all of them in favor of DP World.