Disney Cruise Line Adds New European Destinations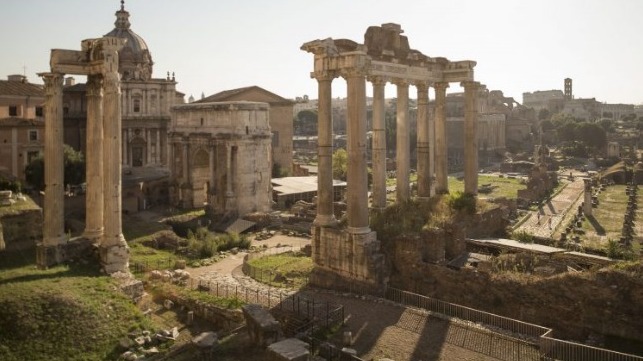 In summer 2019, Disney Cruise Line will sail to seven new ports in Europe, with new itineraries including a first-ever round-trip cruise from Rome.
Rome will be offered as a bookend experience in a single cruise with the Disney Magic sailing an eight-night cruise from Civitavecchia, Rome. Ports of call include Salerno (Positano, Amalfi, Pompeii) and La Spezia (Florence, Pisa), Italy; Villefranche (Monte Carlo, Cannes, Nice) and Marseilles, France; and Barcelona, Spain. Throughout the summer, the Disney Magic's tour of Europe includes engagements in the Baltic, Norwegian fjords, Iceland, British Isles and the Mediterranean.
The line will also call on seven new ports in Europe for the first time in 2019, including Gothenburg and Nynashamn (Stockholm), Sweden; Toulon (Provence) and Brest, France; Cartagena, Spain; Fredericia, Denmark; and Belfast, Northern Ireland.
Belfast is a new destination on a seven-night British Isles cruise departing from Dover, England, near London. Belfast has been growing in popularity among cruisers and Disney joins other newcomers to the destination, Viking Line and Variety Cruises. Cruise Belfast says 2018 will be another record season for the city with 117 ships expected to dock in Belfast Harbour, bringing more than 200,000 visitors to Northern Ireland.
Disney Cruise Line visits the Mediterranean in early summer and northern Europe in late summer. Additionally, sailings continue to Alaska, the Caribbean and the Bahamas, including new cruise lengths aboard the Disney Fantasy.
Also new in 2019, Disney will offer pre-cruise guided experiences in Rome and Vancouver. These three-night Short Escapes, also offered in Copenhagen, Denmark and Barcelona, include experiences such as a private, after-hours visit to the Vatican Museums and Sistine Chapel in Rome, and activities like ziplining and flamenco dancing.