Detained North Korean Ship to be Scrapped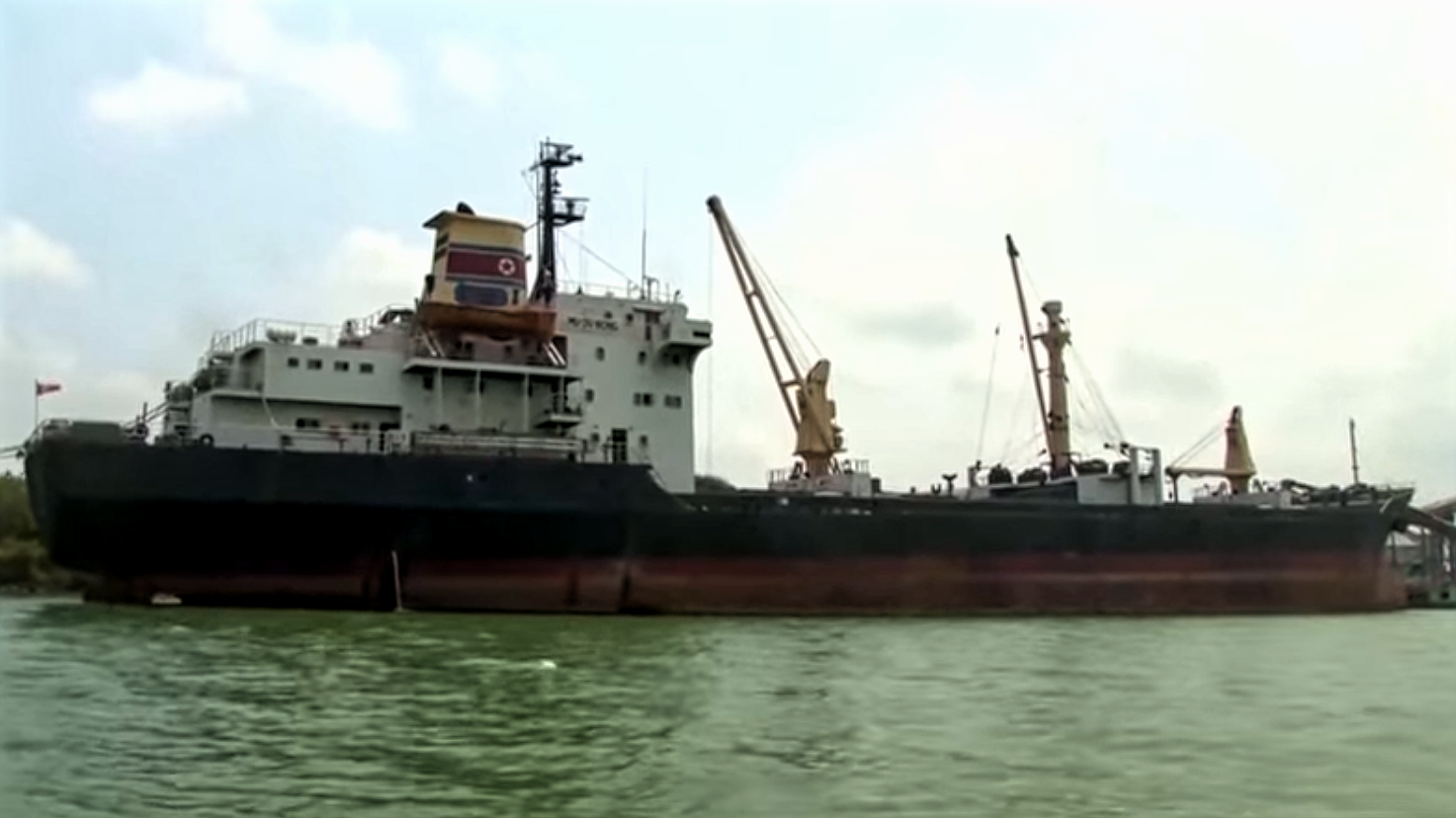 Mexican authorities have moved to confiscate the blacklisted North Korean vessel Mu Du Bong, which has been detained in the port of Tuxpan since the summer of 2014.
The Mexican Ministry of Communications and Ports and the Captain of the Port of Tuxpan said in an official statement Thursday that the government would take possession of the ship as an abandoned vessel, in lieu of dock fees and other expenses related to its maintenance. The vessel's operator, the sanctioned firm Ocean Maritime Management, had reportedly refused to pay for the cost of the ship's detention, and had left her unmanned. In addition, the Port of Tuxpan alleged that the vessel constitutes a hazard to local navigation and to pipeline facilities.
The confiscation will take effect immediately, SCT said, and she will be transferred to the Property Disposal Service for scrapping.
The freighter went aground on a coral reef off of Tuxpan in July 2014, damaging the reef and requiring lightering for a refloat attempt. Mexico detained her, but it allowed her 30-plus crewmembers to return to North Korea last year.
The U.N. Security Council blacklisted Ocean Maritime Management in 2014 for arranging an illegal shipment on the freighter Chong Chon Gang, which was seized in Panama and found to be carrying arms, including two MiG-21 jet fighters, hidden under thousands of tons of Cuban sugar.
Last year, North Korea condemned the continued detention as "a rampant violation of the dignified sovereignty of the DPRK." Ricardo Alday, spokesman for Mexico's U.N. mission, said his country was fulfilling its international obligations by abiding by U.N. Security Council resolutions.
The Mu Du Bong was among the subjects discussed at a bilateral meeting on trade between South Korean President Park Geun-hye and Mexican President Enrique Pena Nieto earlier this month. Nieto had assured his South Korean counterpart that Mexico would handle the ship in a manner appropriate to its obligations under U.N. Security Council sanctions resolutions.