Crane Collapse Kills Worker on Eni Platform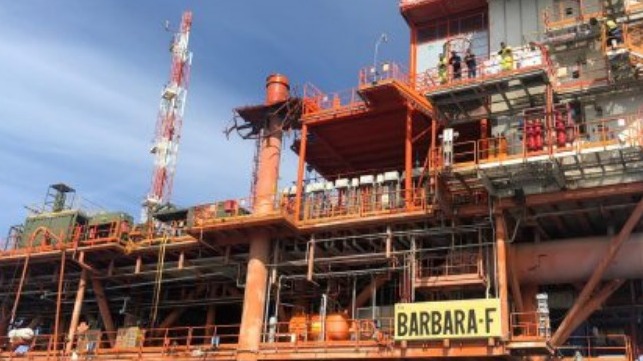 Early on Tuesday morning, a crane collapse at an offshore platform in the Adriatic killed one platform worker and injured two seafarers, according to Italian oil major Eni.
The accident occurred on the Barbara F platform, which is located about 30 nm off the coast of Ancona, Italy. The crane was carrying out cargo operations over an OSV, and when it collapsed, it struck the vessel below, injuring two people. The wreckage then slid below the surface, taking the crane operator with it. A dive team from the Ancona fire department found the operator's body in the submerged crane cab, which remains suspended by cables from the platform structure.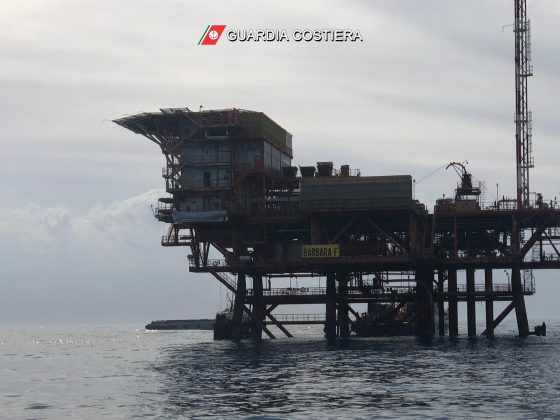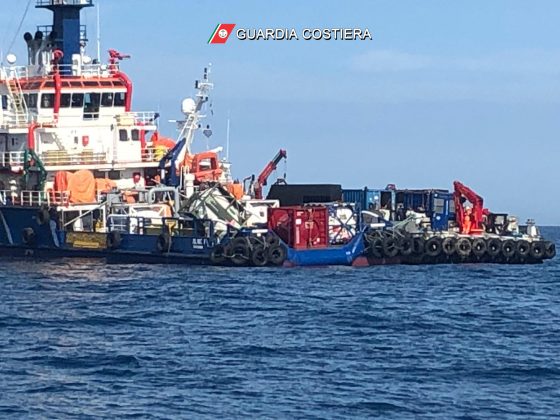 Images courtesy Guardia Costiera
The Guardia Costiera identified the victim as Mr. Egidio Benedetto, 63. Local media reported that he had decades of industry experience, and he was due to depart the platform tomorrow. The injured seafarers were both evacuated to the Torrette di Ancona hospital, and their injuries are not life-threatening, according to local media.
Prosecutors in Ancona have launched an investigation into the circumstances of the accident, and are considering the possibility of culpable homicide (manslaughter). Initial reports suggest that a structural failure may have been a contributing factor.
In a statement, Eni said that it has "immediately started checks to shed light on the dynamics of the event and is giving the maximum cooperation to the coast guard, to the port authorities and to the fire brigades supporting them in the work for the safety of the area."